The Indian Bike Week, yes, this is a name that beats in the heart of motorcycling enthusiasts. The fourth edition IBW is going to big bang in Goa as it will be held with twisted throttles, tyre threads and roars of piston-fired motors. There is a big secret behind the 2016 Indian Bike Week, what will happen. But, it is expected, this time the adventure event has more surprises in the box for you. The Event will be held on February 19 and 20, 2016 at Aprova Sporting Ground Calangute-Anjuna Road, Baga, Arpora, Goa.
See also: Indian Motorcycles to open Dealership in Goa Soon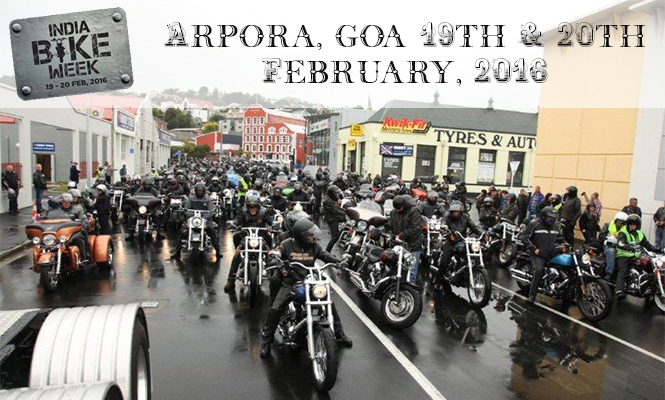 The design agency of the festival, Seventy Event Media Group and Fox Life have announced the details of the events that to be held at the fourth edition of 2016 IBW. Over the 12,000 riders will be participating at the event. For the first ever time, Hard Enduro race will be held at the IBW festival and winner will be awarded by a trophy and a cash price of INR 75,000. The IBW will also hold a Moto Trials Show.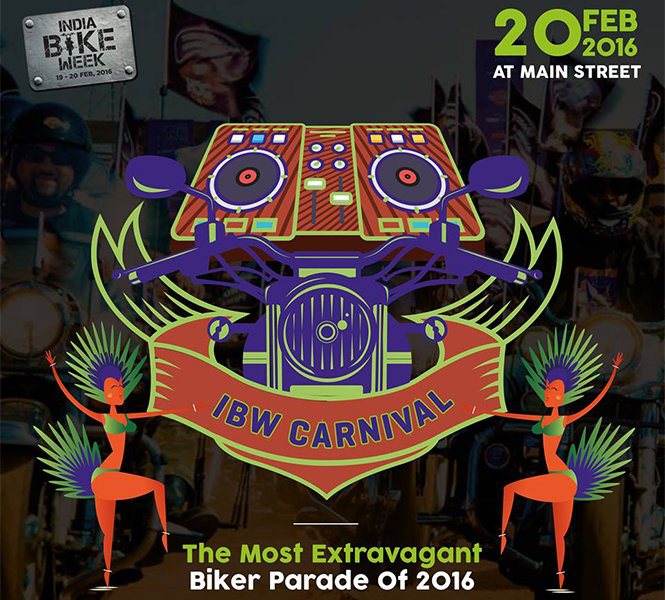 Moreover, the oldest partner and sponsor of IBW, Harley Davidson will also hold its India Hog Rally for the 4th continuous year. The American motorcycle manufacturer will show unique 12 H-D custom motorcycles at the event. Apart from this, the Italian super bike maker, Benelli is also all set to showcase their current and upcoming DSK Benelli Indian line-up at India Bike Week 2016. The other partner of IBW, Triumph Motorcycles will hold parties and exclusive Triumph Rides through Goa for its customers. The other American luxury cruiser motorcycle maker, Indian Motorcycles will launch its Indian Motorcycles Riders Group (IMRG) at IBW 2016.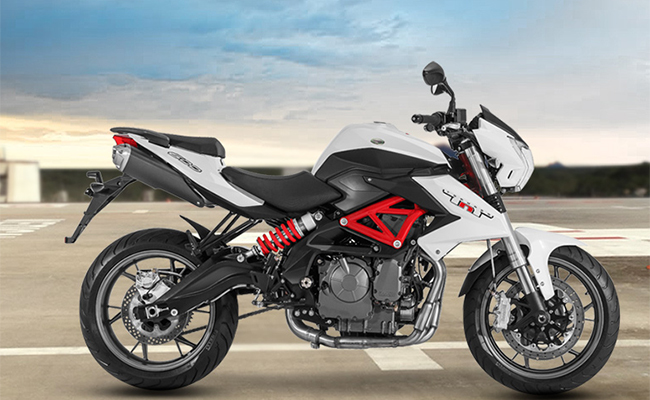 The Shell Advance has reset its position as the main sponsor to the gala. To make a unique event the on ground, it has been working with the seventy Event Media Group and Fox Life. In a short, it has made its contact over 500 bike clubs from across India.
Now talking about the CEAT that is made first time sponsor of IBW, CEAT is supporting the 'Great Migration' Ride to Goa. It is gearing-up to develop the Bike Care Zone with the IBW. Comes to musical events that will be held at 2016 IBW, the 2016 event will bring musical acts like Midival punditz and a "Biker Diaries" film festival for the enthusiasts for the first time.