Mercedes-Benz is ready to launch the 2018 S-Class facelift on 19 January. The existing model of the S-Class was unveiled and launched in 2014 starting and this new facelift of S-Class is the familiar mid-life revision of the car.
Coming to the revision, it gets a totally reworked front bumper, fresh face and latest layout consisting the LED daytime running lamps. To produce a better lighting experience, the LED headlamp internals are revised by the company. The body shell and curves in the car are the same as before in this new facelift. Although, the addition of revised tail lamps and a fresh set of alloys gives a new finish to the layout of the car.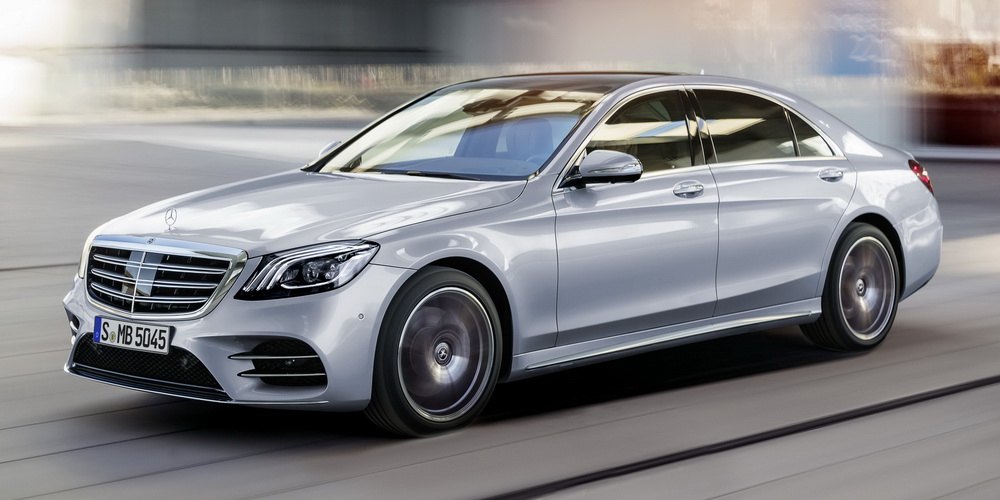 The fresh look can be seen inside the cabin rather than putting efforts on the exterior. The addition includes myriad comfort features, scaled up luxury options, and 64 ambient lighting choices. The inclusion of the twin display screens covering the dash and adding more customisable layout options for the instrument cluster is also important for the infotainment setup.
Read Also: Lexus LS 500h Launched in India, Priced at INR 1.7 crore
Coming to the engine and power mechanism, the new Mercedes-Benz S-Class takes the latest 48V electrical platform which works as the base for the latest electrically-assisted technology and performs as well with the advanced autonomous driving architecture.
The new S-Class will be available with the standard options of 3.0-litre petrol along with diesel V6 engine choices and the range-topper S500 along with the petrol V8 engine. Furthermore, the Maybach S650 is expected to launch at the Auto Expo 2018 and after the launch, it will create more attractions in the Maybach range based on the new S-Class.