Suzuki lovers have a lot to cherish about as Suzuki Access 125 has beaten up the arch rival TVS Jupiter in terms of y-o-y sales in January 2019. The 125cc scooter segment in India is heating up as big brands are offering rock solid and powerful scooters to customers in order to secure the flag bearer position. The 125cc scooter segment allows the brands to be more eventful and offer more practical mobility solutions to Indian customers in comparison to 110cc segment due to increased budget .
Talking about the two powerful scooter brands, Suzuki has been able to come ahead of TVS Jupiter in terms of sales in last three months owing to its hefty features. Suzuki has ticked all the right boxes by offering more storage space, power, and a bunch of other features to get a inch closer to TVS Jupiter in last three months.
Read Also: Bajaj Urbanite To Mark Brands Comeback To Scooters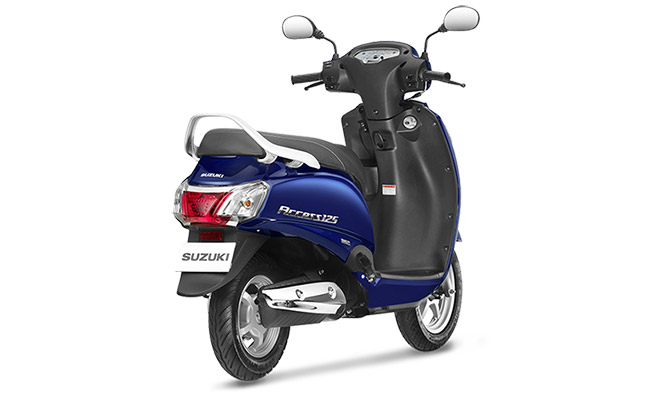 Finally, in January 2019, the sales figures of Suzuki Access 125 have been delightful for the company owners as they have been able to sell 54,524 units in comparison to 51,300 of Jupiter. In number games, Suzuki Access 125 secured second position in 125cc scooter segment and stand right behind the very popular Honda Activa, who holds the pole position. Honda Activa among all three have been able to enjoy a free ride registering 2,13,302 unit sales in January 2019. Although the y-o-y sales have been also dropped for Honda Activa in January 2019 observed a 13 per cent dip. In December 2018, Honda has been able to sell a massive 2,43,826 units in India
If we make a collation here between all three brands, then Suzuki needs to cover a big ground of 1.89 lakh unit sales in order match up with the front runner, Honda Activa. But here is a interesting catch. The sales figure of Honda activa comprises of Activa i and the Activa 125 sales. Further, if we talk about price difference then Access 125 starting price is around INR 55,977 and goes all the way up to INR 59,636 with its recently launched CBS variant. On the other hand, customers can own a Jupiter with a base price of INR 51,823 (ex-showroom, Delhi) while the top-end variant costs around INR 59,900. At last, the Honda Activa i comes up with a retail price tag of around INR 50,548 and goes up to INR 64,307 for its 125cc disc variant.