Aprilia, the Italian motorbike manufacturing firm is now all set to hit the Indian roads with some new variants of SR 150. Looks like SR 150 which has launched earlier priced at Rs. 65000 is just a teaser of the upcoming series of the company, as it is now planning to put a step ahead with different variants of the model fueled with bigger as well as smaller engine accessories. The modifications of the upcoming scooters will depend on upon the success of Aprilia SR 150 scooter and are expected to be seen hitting the Indian roads by the starting of 2017.
Stefano Pelle, MD, and CEO of the parent company Piaggio India of Aprilia stated during the rollout of the first Aprilia SR 150 that both smaller and bigger variants of SR 150 are a part of the company's roadmap for India. Aprilia has been spread its scooter range across the world with a variety of engines from 50cc to 300cc. The company has chosen this country to opt for 150cc engine scooters, as the parent company Piaggio is already using a 150cc engine in Vespa.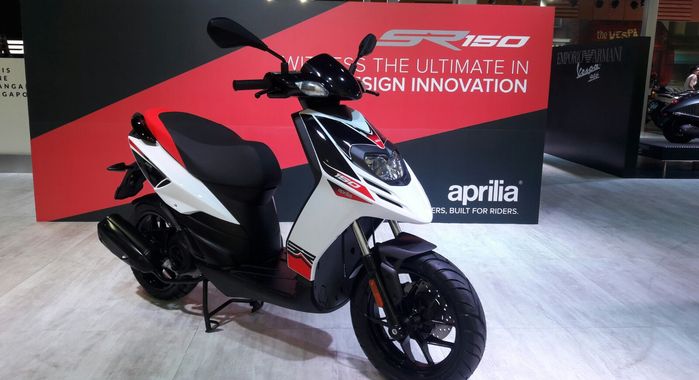 The company has not revealed any other details referred to the upcoming scooters, we can expect the upcoming scooter will be fueled by 125cc engine. The design and structural language of Vespa 150cc and Vespa 125cc are almost similar hence we can conclude that the designing part of the upcoming variant will be similar to the current model.
As most of the cycle parts are similar to Vespa 125, it will help Piaggio to have a relaxation in the production costs. But for consumers, the cost will be a big surprise just like the price of Aprilia 150.
Get latest and updated information about automobiles and latest technologies on our Google Plus Sagmart.com