Avan Motors that is a homegrown manufacturer is dedicated to developing convenient, cost-effective electric scooters with smart technology, lately showcased a bunch of six models at the 2018 Electric Vehicle Expo.
Among the displayed models, five were packed with a 60V/20Ah lithium-ion battery as a powering unit while one was bolted with a bigger 72V/32Ah lead acid battery. The propelling on the unveiled models will be offered with the three motor options like 800 watt, 1000 watt and 1200 watt. These models are limited to attain the top speed of 45kmph while the travel range for different configurations will vary from 50km to 80km.
Read Also: Lambretta Electric Scooter to Debut Globally at the Auto Expo 2020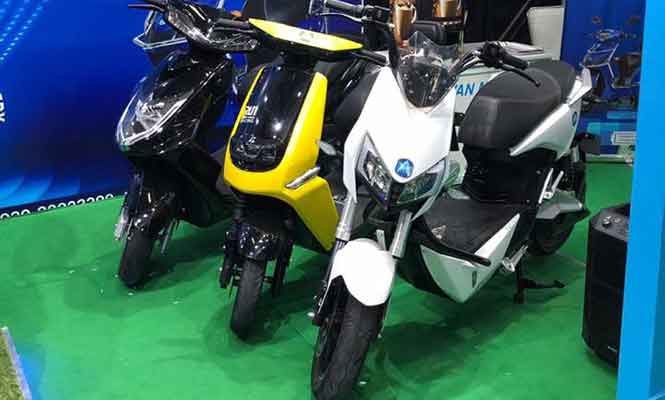 The Avan Scooters feature state of the art bodywork with a bucket full of modern equipment such as LCD instrument cluster with Bluetooth connectivity, LED headlamp and tail lamp. The significant aspect of braking will be under the care of front disc and rear drum brake.
The Avan Motors' current product lineup is blessed with the scooters like the Xero and Xero Plus. Both the models get similar 48V/24Ah battery setup that powers a 250 watt and an 800-watt motor respectively. The company has a plan of rolling out five new products in near future with a heavy localization of equipped components.
Recommended: 16 to 18 Years Old Likely to Get License to Ride Electric Scooters in India Soon: Read More!
As of now, the company did not make any official announcement regarding models names and their pricing. These details are expected to come out only during the official launch by sometimes next year.