To end the 2018-19 financial year on a high, Audi dealers in India, as usual, are offering massive discounts and benefits to lure customers so that they can empty their stocks of older models. Recently, the authorized dealers in distinctive regions of India are allowed to give attractive benefits and discounts to the 'might be' customer class on a large number of Audi range cars in India, including popular SUVs like Q3, Q5, and Q7 along with some sedans like A3, A4, and A6.

Here is a list of discounted Audi range SUVs and sedans that you can buy before March 31, 2019, in India:
Audi Q7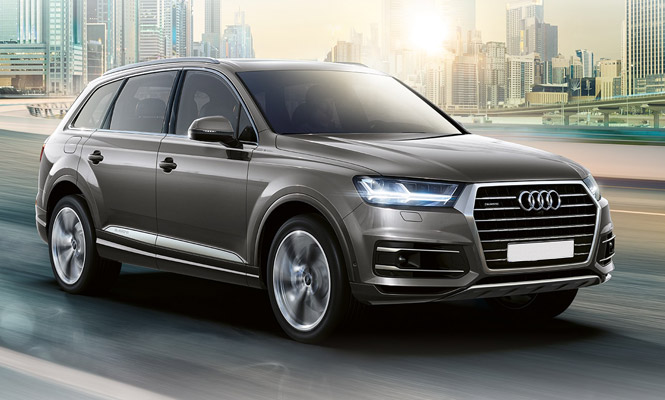 The flagship Q7 SUV from Audi that has grabbed many eyeballs in the upper crest of Indian car lovers, and is first to feature in the discount list. Audi Q7 is an absolute gem when it comes to power, mileage and features. Audi Q7 offers excellent cabin quality and comes up with two engine options-249 hp, 3.0-litre diesel engine and 251 hp, 2.0-litre turbo petrol engine. Both the variants are put on offer by Audi wherein buyers can avail up to INR 14 lakh discounts and other benefits on diesel Q7 45 TDI Audi whereas INR 13 lakh discount on the petrol Audi Q7 TFSI.
Read Also:- Audi New Plans to Regain Lost Ground By Adding 20 Models
Savings Up to INR 14 lakh
Audi A6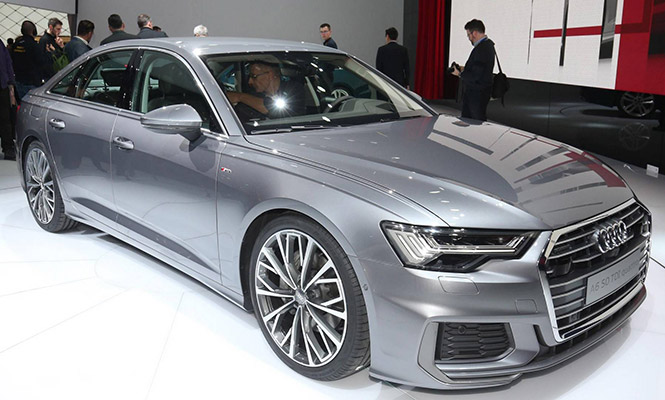 The Audi A6 seems a bit outdated now against the rival cars like BMW-5 series and Mercedes E-class considering the fact that it was last updated in 2015. Although, it is certainly an option worth considering thanks to its classy and premium looks. Both the 1.8-litre turbo-petrol and 2.0-litre turbo-diesel variants, which comes mated to a 7-speed dual-clutch AMT are put on offer with a bumper discount of up to INR 13.5 lakh.
Savings Up to INR 13.5 lakh
Audi Q5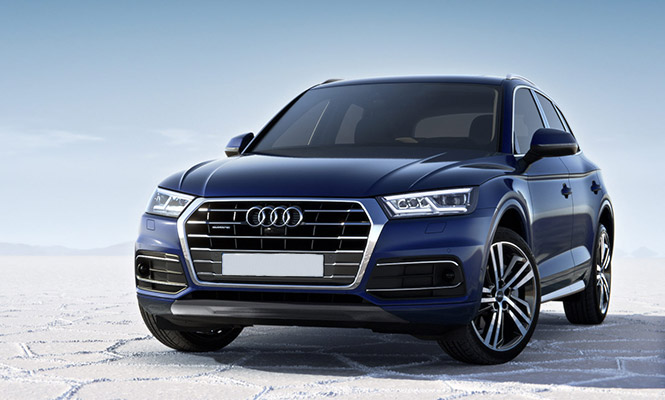 The Audi SUV, Q7 shares similar interior specs with larger Q7, which makes it an interesting buying option. If we talk about rivals like Mercedes GLE and BMW X3 of Q5, then they look neat, sporty and offers excellent ride quality. Talking about the offers on Audi Q5, the dealers are offering a attractive discount of INR 12 lakh on the top spec Q5 35 TFSI variant, up to INR 10. 5 lakh discount on Q5 35 TDI, up to INR 10 lakh discount on Q5 35 TDI Premium Plus variant, and lastly close to INR 9 lakh upfront discount on Audi Q5 35 TFSI Premium Plus.
Savings Up to INR 12 lakh
Audi A4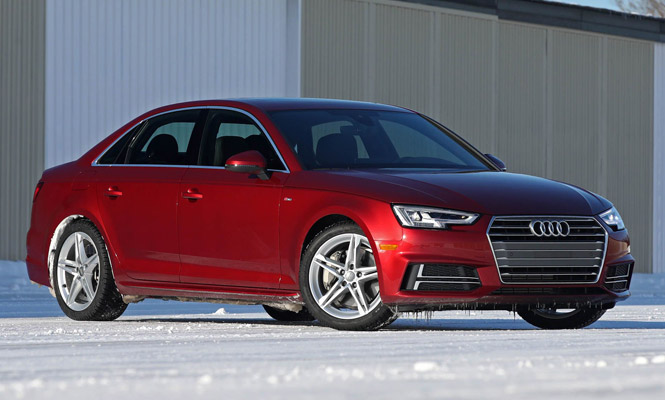 The A4 SUV of Audi's compete against the likes of BMW 3-series, Mercedes C-class and Volvo S60 in its segment, and apparently explains that looks aren't everybody's top priority. Although, the Audi A4's features user-friendly and top quality cabin and a smooth 2.0-litre diesel engine that churn out 150 hp. The potential customers can get close to INR 10 lakh discount on the top-spec Audi A4 model whereas the discount range on the lower-spec A4 Premium Plus has confined to INR 9.5 lakh.
Savings up to INR 10 lakh
Read Also:- Audi A6 Lifestyle Edition With A Rear Seat Entertainment Package Launched In India
Audi Q3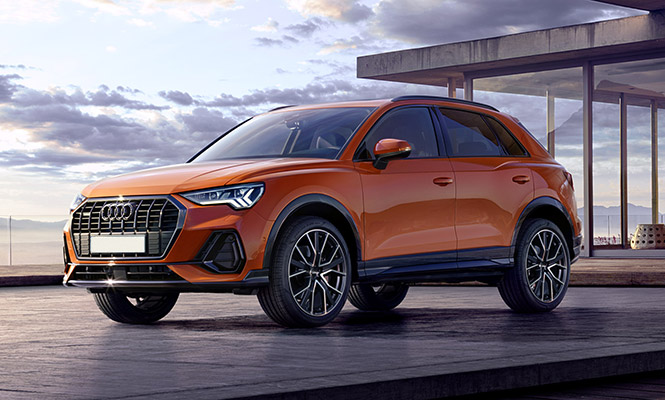 The smallest SUV from Audi's SUV lineup in India-Q3 comes with 150hp, 1.4-litre turbo-petrol and 150hp, 2.-litre diesel powertrain option. An another more powerful 184hp, 2.0-litre diesel engine option is also available in this SUV. Audi Q3 might feel a bit older to you while comparing with its rival SUVs like the Mercedes GLA, Volvo XC40 and Mini Countryman, but it offers premium-quality cabin and top driving performance. Lightning up the discounts, the diesel Audi Q3 35 TDI are offered with benefits up to INR 10 lakh, up to INR 9 lakh on diesel Premium Plus, and INR 8.5 lakh on the Q3 30 TDI and Q3 30 TFSI variants.
Savings up to INR 10 lakh
Audi A3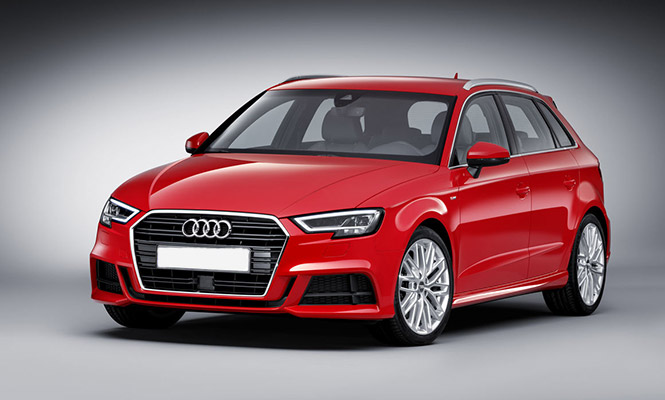 The entry-level Audi A3 is renowned for its superior driving comfort and smooth riding experience. Both the 150hp,1.4-litre petrol and 143hp, 2.0-litre diesel engine variants of the Audi A3 offers good performance and comes up with a 7-speed dual clutch automatic. All variants of Audi A3 are put on offer with discounts ranging up to INR 8.5 lakh.