Italians are known for the captivating designed motorcycles. Although, the Ducati Scrambler is undoubtedly an unmistakable product re-designed by the Italian manufacturer, but the people over here keep on decorating it with several new ideas. With the absence of a perfect term describing it, meet the Ducati Scrambler Dirt Track Concept, an impeccably designed off-roader. The Ducati Thailand brings us back in the 70's and showcased its all new Dirt Track concept at the Bangkok Motor Show. It is locally created by the Ducati's Thailand brand.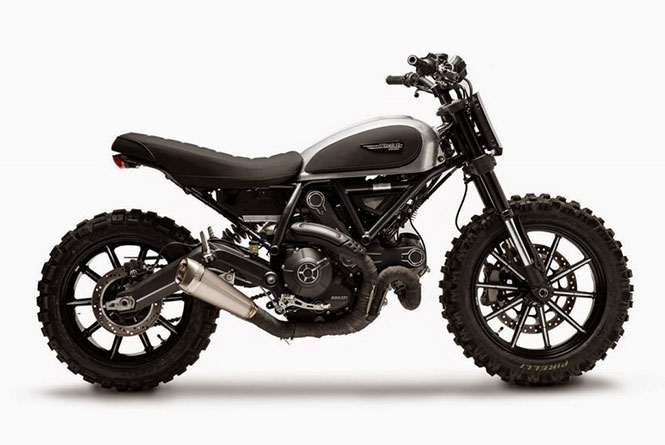 Cosmetically, the Ducati Scrambler Dirt Track Concept would just work out as a teaser for the onlookers. Retaining the very same soul, it was being changed exceptionally. Surrounded over the very same chassis and accommodating the identical fuel tank, the remaining parts of the motorcycle have gone through a brushed paint therapy. The stylish solo headlamp has its own grace in the glorifying beauty of the Ducati Scrambler Dirt Track Concept. The square-shaped headlight cowl has carried a flat-front plate style. The round-shaped headlight is surrounded by four-cutaways, which is working as DRL's.
See Also:- Ducati Diavel Carbon Titanium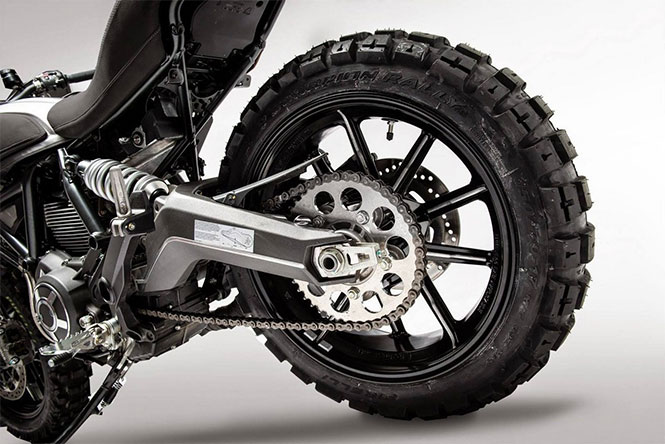 For the dirt track experience, the manufacturer has installed big sized alloy wheels and knobby tyres, catered by Pirelli Scorpion Rally. The brushed-up fuel tank gets a metallic aluminum touch and guarded by perfectly shaped leather-clad ones and it gets a topping of CNC-machined fuel cap. The exhaust tail has also gone through a little bit of aftermarket work, which will add some more thrills to your off-roading.
See Also:- Ducati Scrambler: EICMA's Most Beautiful Bike Award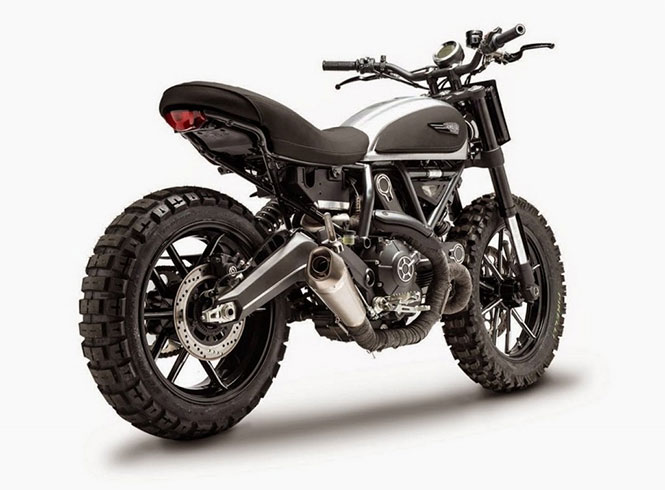 Eventually, the Ducati Scrambler Dirt Track Concept designed by Ducati Thailand is a perfect choice for the off-roaders and rookie riders, as it is also ready to hit the dirt-track.