Hyundai Sante Fe is the flagship SUV of the Hyundai brand. The SUV segment now is growing including small compact SUV and full-sized luxury SUV models. The Korean manufacturer is headstrong to put the hand in rising luxury SUV segment and Hyundai has unveiled the HDC-2 Grandmaster concept during Busan International Auto Show 2018.
The concept follows the HDC-1 Le Fil Rogue Concept unveiled previously. This concept reveals the latest design and style in a direction of Hyundai SUVs. Hyundai has not agreed yet on the production model of the HDC-2 Grandmaster, but we may get it by next year as the concept is also a surprise for us.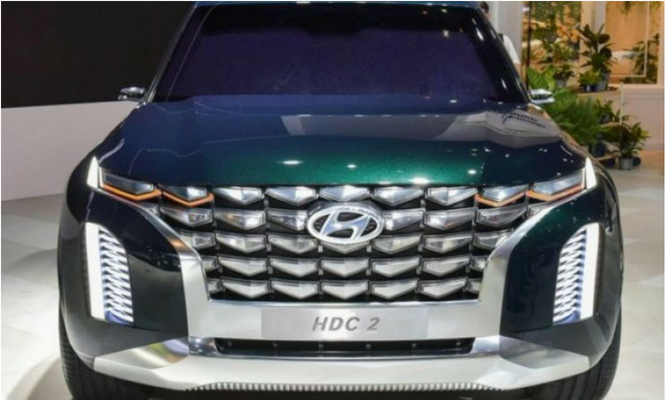 When looking over the front design, the HDC-2 Grandmaster gets small LED headlamps and the signature going downward grille. A silver-touched bumper with skid plates and big hood are astonishing to deliver a muscular appearance of the concept. The company has as well provided high ground clearance which has standardized the SUV with a trademark.
Read Also: Hyundai Achieve Great Sales Milestone By Selling 8 Million Cars in India
The side appearance of the SUV is muscular and simple just like the conventional SUVs. Hyundai has provided the vehicle with vast wheels along with big wheel arches in order to go well with wheels, however, the production model of the concept will be more decent. Just similar to all concepts, this is as well not available with mirrors although it gets the camera.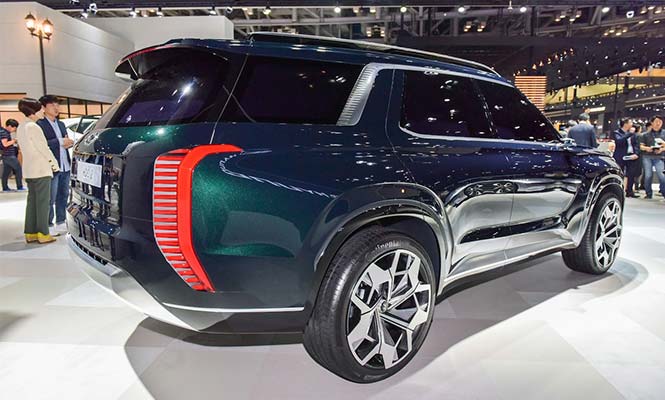 The rear design just has similarities with Range Rover when we look at the big tail lamps extending to the bumper. Collectively, the concept appears different in looking and able to provide a fresh genre for Hyundai. At the time of production of the concept, we expect from the HDC-2 to obtain hybrid, combustion and available EV powertrain as well.
Check This Full News: McLaren To Open First Outlet In India
Hyundai is expected to unveil information about the luxury SUV in upcoming months. The company is currently focussing on a sub 4 metre SUV in India. Hyundai currently unveiled Kona compact SUV and the model is making good numbers in Europe now. The Korean manufacturer is also contemplating to introduce Kona EV version in India.