Sounds crazy?? Yeah, but it's true. Let me know you, how? General Motors, the parent company of Chevrolet Motors, which has officially announced its exit from the Indian market by the end of 2017. And now, in order to clear its outstanding stock, the Chevrolet dealers are offering a range of offers on their products, as report by Gaadiwaadi.

Dealers at the purchase of company's premium sedan, the Cruze, are offering a huge discount of Rs. 4 Lakh. The condition is the offer is only valid for the top of the line LTZ trim. It is available in two variants differentiate on gearbox transmission, the manual and the automatic. Priced at Rs 14.95 lakhs, the Cruze LTZ Manual, early this year got the reduction of Rs 1 lakh on pricing and today, it will make you spend Rs 9.99 lakh with a huge discount of Rs. 1 Lakh. While, the automatic variant of the same will be priced around Rs. 10.99 lakhs. Conclusively, if you pay the full amount of Rs 13.99 Lakhs for the Cruze MT, then you can get company's smallest car, the Chevrolet Beat on that discounted amount. Originally, the Beat price start at Rs 3.95 lakhs and now you can get it as low as Rs 2.90 lakh, with the discount ranging from Rs 85,000 to Rs 1.25 lakh, as per the variants.

The other products like the Trailblazer, the company's popular SUV is also witnessing a massive cut of Rs. 8 Lakh on the original price. So it will cost you around Rs 17 Lakhs.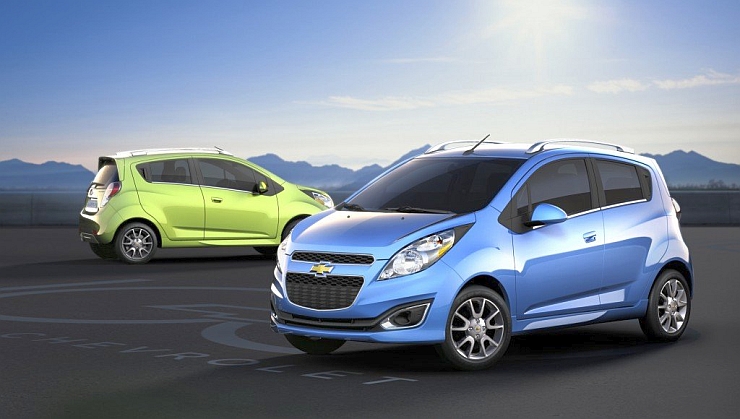 If talked about the mechanicals of the cars, the Cruze get propelling power from a 2.0 liter turbo diesel engine. Mated to a 6-speed manual or a 6-speed automatic gearbox, the engine is capable of producing 164 Bhp of maximum power and 360 Nm of peak torque.

On the other hand, the Beat came with 2 engine options, petrol and diesel. The petrol trim is powered by a 1.2 liter 4-cylinder engine spits out 79 Bhp and 108 Nm, whereas the diesel trim which runs with the help of a 1.0 liter 3-cylinder engine, develops 57 Bhp and 150 Nm. Both the engines were coupled to a 5-speed manual gearbox.

Last but not the least, the Trailblazer was available only in single engine option, powered by a 2.8 liter unit which is capable of generating 197 Bhp along with 500 Nm.