An iconic premium cruiser bikes manufacturer, Indian Motorcycles has unwrapped a pair of new cruisers on the global stage, the Chieftain Limited and the Chieftain Elite. The latter one from the mentioned models, is a special edition motorcycle, which will be limited to produce only 350 units worldwide. While, the Chieftain Limited is mass production bike.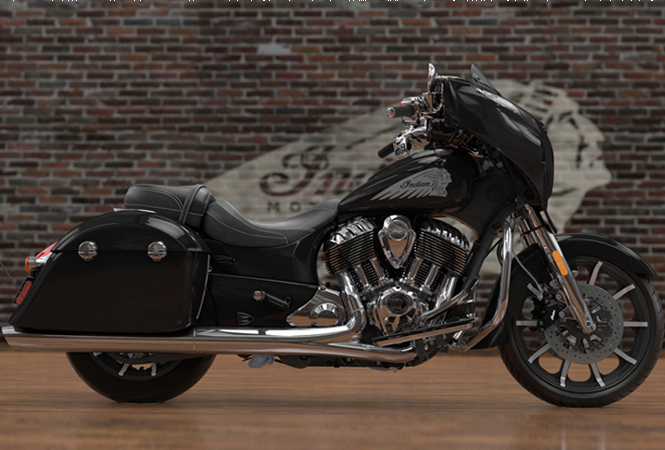 Aesthetically, both these baggers are really stunning as they come equipped with all new 10-spoke 19-inch front wheel, sharp front fender, exposed front disc brake and calipers, etc. other than this, the colour-matched headlamp bezel and a redesigned leather seat and a new 100-watt premium audio system and an option of 100-watt speakers addition inside the saddlebag are also been provided for the pillion.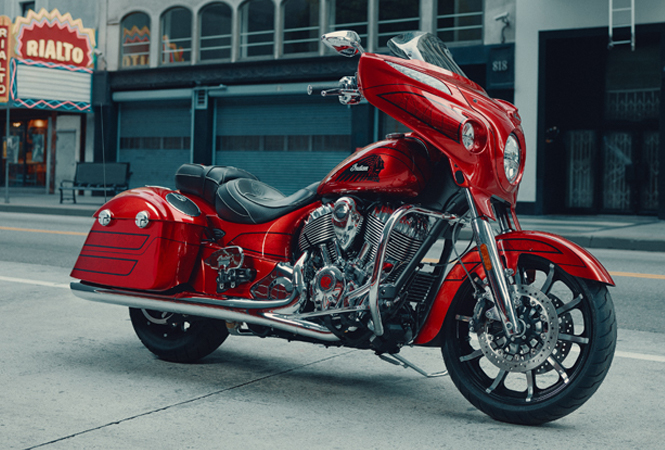 The Chieftain Elite, besides being fitted with all the above mentioned equipments of the Indian Chieftain Limited, also receives a few bits which made it a special edition model. Like, it gets a gorgeous custom paint scheme -fireglow red candy with marble accents. Moreover, list of other noteworthy features includes a Pathfinder LED headlight and driving lights, a new windscreen with a flared top lip, billet rider and passenger floorboards and a 200-watt premium audio system with the saddlebag speakers. On mechanical front, both the bikes share a popular outgoing model's powertrain the Thunderstroke 111 V-Twin, which is well known for its performance in low rev range.
Globally, Indian Chieftain Limited is on sale at the price sticker of $24,499 (Rs 15.94 lakh), whereas the limited edition Chieftain Elite will set you back at $31,499 (Rs 20.5 lakh). Indian launch of the Chieftain Limited is being considered sometimes by the end of this year. Here, it is expected to launch at the price tag something around Rs 50 lakhs, due to its delivery through the completely-built-up (CBU) units.