The Supersports offering from Kawasaki, the 2019 Ninja 100 has been launched in India at the price tag of INR 9.99 Lakhs. Here in this post, we are going to tell you options available nearabout at similar pricing. From the bunch of motorcycles, we are going to demonstrate models in different styling and characteristics. The models are listed down with their short description
Ducati Monster 821:
It is a naked streetfighter from the Italian bike maker which also hit the Indian market recently at the price sticker of INR 9.51 lakhs. It is powered by an 821cc, L-Twin engine that is capable of generating the peak power of 107bhp and 86Nm of torque via a mated six-speed transmission.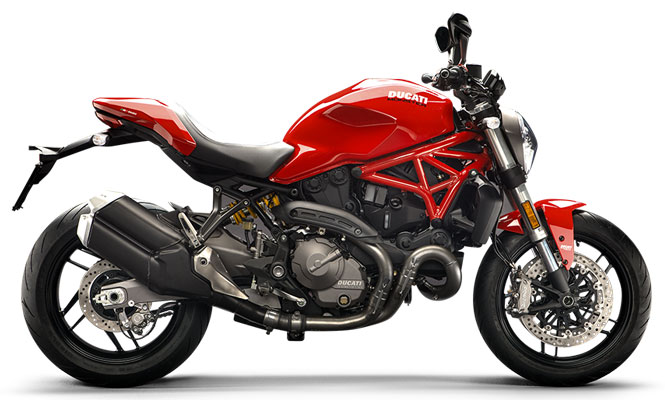 From Ducati, there are two more options in the Scrambler category. One is the Scrambler Café Racer that shares design language of racing motorcycle from the 60's. While the other one is an off-roader in this Scrambler category named as the Scrambler Desert Sled. Both the bikes are priced at the similar cost of INR 9.32 lakhs. They share identical powertrain that is an 803cc L-twin Desmodromic engine, which develops 75bhp and transmits 68Nm of torque.
Read also: Ducati Supersport Gets New Titanium Grey Colour Scheme
Yamaha MT-09:
There is another streetfighter from the green giant of Japan. In India, Yamaha MT-09 carries the price tag of INR 10.88 lakhs. Powered by 847cc, inline three mills, the MT-09 uses the generated maximum power of 111.8bhp and 87.5Nm of torque.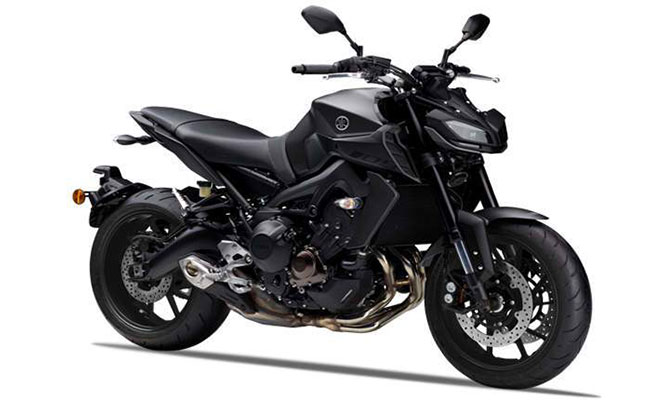 Triumph Bonneville T100:
Under Bonneville moniker, here is two modern-classics-the Bonneville T100 and Bonneville T120. Priced at INR 9 lakhs, the Bonneville T100 gets power from a 900cc, the twin-cylinder engine that churns out the peak power of 54bhp out of which 105 Nm reaches to the rear wheel.
The Bonneville T120, on the other hand, carries the price chit of INR 10.08 lakhs. It uses a 1200cc, twin cylinder unit that produces 79bhp and 105 Nm of torque. In addition to this, the Bonneville Bobber option can be retailed at INR 10.38 lakhs. It draws power from a 1200cc parallel-twin engine spawns out 76bhp and 106 Nm of torque.
Harley Davidson Iron 883:
From the Iconic cruiser motorcycle manufacturer, Harley Davidson Iron 883 is an option that is available to purchase at INR 9.67 lakhs. The propelling power for the motorcycle comes from an 883cc V-twin engine that is capable of churning out the peak power of 50bhp along with 69Nm of vertex torque.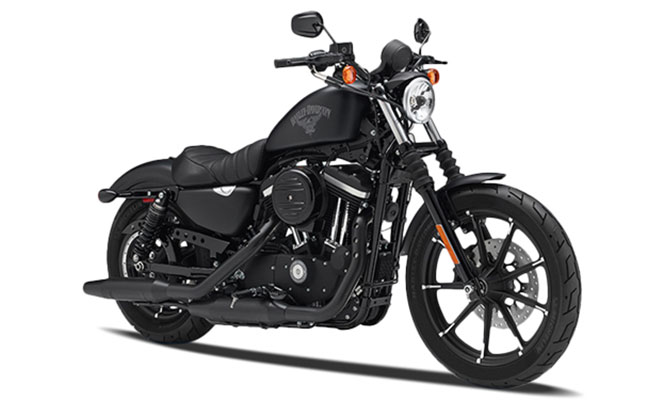 Apart from this, there are models like the 1200 Custom and the Scout Sixty available at the pricing of INR 10.75 lakhs and INR 10.99 lakhs respectively. The former uses 67.7Nm of churned torque from the bolted 1202cc, V-twin engine. Whereas the latter one gets power from a 999cc, V-twin that rolls out 78bhp of power and 88Nm of torque.