The Itly based luxury car manufacturer, Lamborghini has ratified that the Huracan will arrive in India on 22nd September 2014 and it will be approximately priced ay INR 3.88 Crores. The company has made the first appearance of this runabout at the Geveva Motor Show in the month of March and after that Huracan has unveiled in Mumbai. The inheritor of the Gallardo has built on the platform of an all new architecture that has made the pervasive use of carbon fiber, aluminium alongside the kerb weight of 1,422 kg.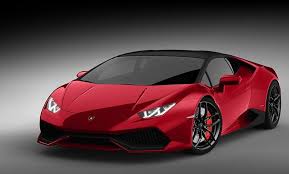 The carriage furnishes the dazzling aspects and it seems to get the sublime interior, which can bewitch all of the clients. The engine is situated at the middle of the vehicle and named as 5.2 liter V10 petrol oil mill, which comprises the grandiose output of 601.4 bhp at 8,250 rpm alongside the maximum torque of 560 Nm. The seven speed dual clutch transmission of the supercar will send the effective power to its all wheels.
This inheritor of Gallardo can achieve the spectacular acceleration of 0 to 100 hm/h within 3.2 seconds. However, it takes 9.9 seconds to get the car accelerates up to 200 km/h. The runabout with the ground clearance of 135 mm is machined at the factory of company in Sant'Agata Bologenese and it is expected to be the biggest opponent of Ferrari 458 Italia.