The Italian performance motorcycle maker, MV Agusta has recently released a new teaser video of RVS. Actually, from the video nothing much is clear as it showcases a machinist carving out 'RVS' lettering on a thick aluminum plate. So, it is not confirmed, what about the video is. However, a light research gave an idea that the "RVS" stands for "Reparto Veicoli Speciali" which translates "Special Vehicles Department" in English. In the end of the video, a silhouette of a custom-looking Brutale also appears. So, the chances are it could be a new department of MV Agusta with the "Special Vehicles Department" moniker that might be dedicated to building factory custom bikes.
Till now, there is no surety, what will "RVS" eventually be for MV Agusta? The dust over the RVS can only be removed after any official detailing by the creator.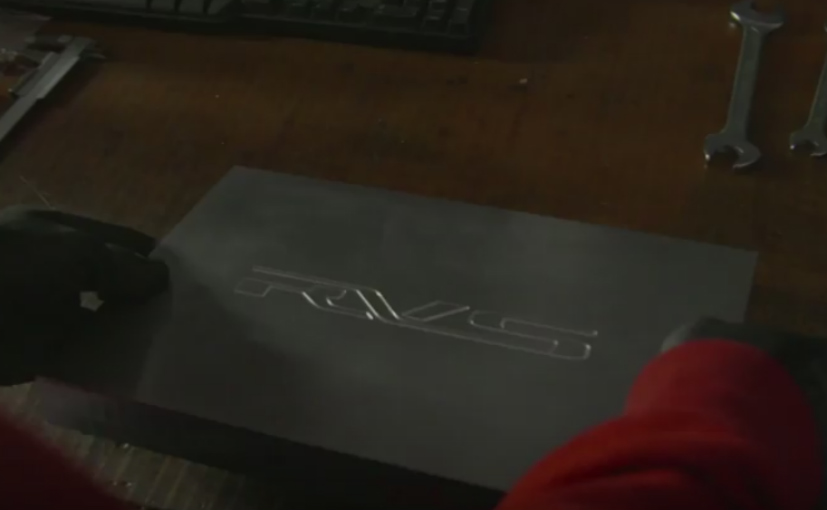 Apparently, the custom Brutale in the teaser video seems like standing on an on/off road tyres. May be, MV Agusta is following the current philosophy of several motorcycle manufacturers of designing Scrambler, based on Brutale. On the other side, RVS a.k.a "Special Vehicles Department" could be a new, full-fledged factory custom department to roll out custom motorcycles in coming future. As the same Italian marque had introduced the MV Agusta FZ last year.
The "RVS" could decorate existing MV Agusta models with an artistical paint job and components as per buyer's choice or to develop special edition 'custom' models to showcase the premium branding of the Italian manufacturers.
Either ways, the RVS could turn out as a trump card for MV Agusta and can pull out the manufacturer from ongoing financial problems. Also, it becomes a market leader in the in the ultra-premium motorcycle space segment in the coming future.
The provided information about the "RVS" is completely based on speculations. Nothing can be confirmed until the company not released any concrete fact.