An all-new Honda CR-V, that is underpinning a Hybrid engine, has already been showcased at the 2017 Auto Shanghai. Even before, it has been premiered globally in America in October 2016. As per Honda, its China launch is expected later this year, but there is no information when will it hit the global market. Also, the first time in history, this popular Honda SUV gets an electrified powertrain.
Look-wise, the CR-V Hybrid resembles to its ongoing version, besides, the 'Hybrid' badge on the front fenders. The specs of the CR-V Hybrid has not revealed yet, but it is confirmed to draw propelling power from Honda's Sport Hybrid i-MMD (Intelligent Multi-Mode Drive) two-motor hybrid system. The powertrain in question is already performing propelling duties in the ninth-generation Accord Hybrid facelift, that is also available in the Indian motoring industry. A 2.0-litre Atkinson cycle engine in association with two electric motors is rated to make out 215PS of maximum power and return an excellent mileage figure of 23.1Kmpl for the luxury sedan Accord.
In India, it is plausible that the CR-V Hybrid will not launch in the country. However, the regular CR-V is India-bound and it is likely to mark its presence at the 2018 Indian Auto Expo. As like outgoing model, it will be assembled locally in the country.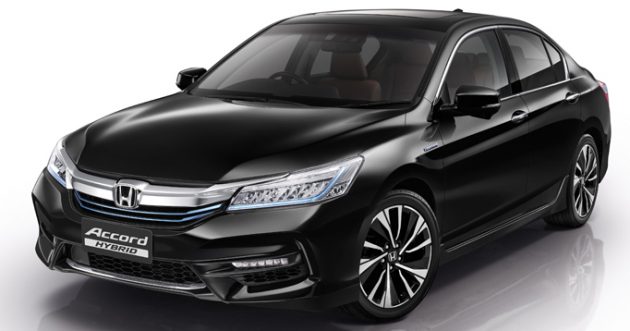 Well, there are less chances of Honda CR-V Hybrid in India, still, if launched, the Nissan X-Trail, which is confirmed to launch in India, will compete with Honda CR-V Hybrid.
Here, Nissan X-Trail will arrive through CBU route that will make it costlier in price. The Honda Accord also has the same story of its availability in country through CBU import from Thailand.
If Honda ever plans to roll out the CR-V Hybrid here, it will be same like the rest two mentioned here.
Also, the price difference issue between the regular and the hybrid version – like the Civic and its hybrid version in India, will be a major reason to let Honda not to launch the CR-V Hybrid in the country. However, it is locally constructed like the Toyota Camry Hybrid.