Porsche has finally made the announcement about the next-gen Macan and claimed that it will be fully electric series. By this we can say that the company is moving to the next level from the traditional interior combustion powertrain tech.
The second iteration of the midsize SUV of the company will be launched in 2021. The next-gen Porsche Macan will stand at the third place that will be fully electric after the Taycan which is set to launch later this year and the Taycan Sport Turismo estate which is all set to launch in 2020. The company before few days disclosed that it is planning to work on a battery-electric SUV.
The company has not uttered a word about the wheels drives that will power the next-gen Macan. But as per the speculations, it might carry a twin-motor setup and 4WD which will be used in the higher-spec variants of the Taycan. Same like the present facelifted variant of the first-gen Macan which is on sale, the electric SUV will also be sold with multiple model range and multiple power outputs.
Read Also:- Subscription Based Ownership by Toyota Under Works
The Porsche chairman Oliver Blume said "Electromobility and Porsche go together perfectly, not just because they share a high-efficiency approach, but especially because of their sporty character" while commenting on shifting the Macan from traditional interior combustion powertrain tech to the electric model.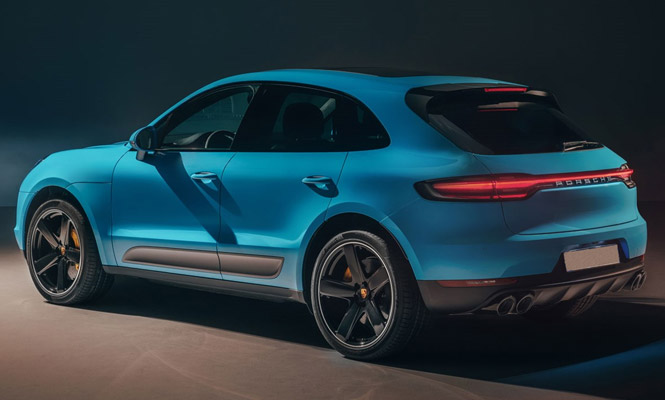 The next-gen Macan is being developed from past two years at Porsche and will be the first model that will be based on the PPE (Premium Platform Electric) vehicle platform which is being manufactured by the Porsche and Audi (sub-division of Volkswagen).
As compared to the J1 platform that is used by the Taycan Sport Turismo and Taycan, the PPE platform is more versatile to support the models from both the ground clearance and also with changing wheelbase and track widths.
Same like the next-gen Macan that will be electric-only, the Audi will also follow the same path for the third-gen Q5. At present, both the models has the same framework and interior combustion powertrain wheel drive. The company might showcase an idea of the new Macana by this year and as per the rumors it might be showcased at the Geneva motor show.
Porsche along with the announcement of the Macan electric also confirmed that the next-gen Macan will be manufactured in Leipzig, Germany and this decision was taken long back in July last year. By this we can say that the electric model will be manufactured for the very first time in the Porsche production line.
The Taycan and Taycan Sport Turismo is speculated to be manufactured at the production line which is situated at the traditional Zuffenhausen manufacturing base of the Porsche based on the boundary of Stuttgart.