A distinctive way to pay a tribute to the Nation! And that is how Nissan GT-R did it well.
Nissan GT-R commemorates the 68th Republic Day in a different speedy-style and will soon find its name in the Limca Book of Records for doing this.
The super sports beast from the Japanese automaker, Nissan GT-R created a history by carving largest-ever outline of a country Map. In a tribute video released by Nissan, the record-breaking GT-R drew the map of India on the dry surface of Sambhar Lake in Rajasthan with its own four wheels. The map outline spanning in the area of approximately 3 square kilometers.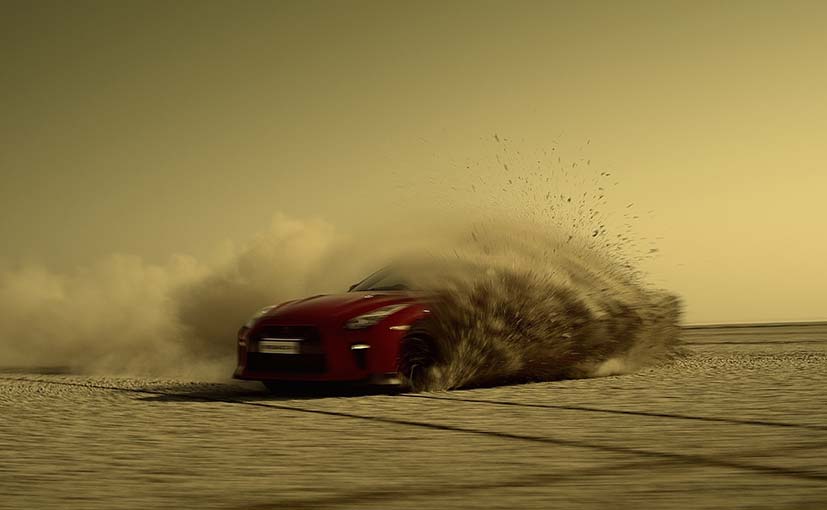 This is not the first time when Nissan amazed the world by doing something incredible featuring the GT-R. Remember anything like this from the past? Not yet? Then, Watch the Utmost Battle of Machines: Nissan GT-R - The SuperCar v/s The Drone
Nissan created a drone which is named 'GT-R Dron', just to film the GT-R supercar on the track! Sounds a bit crazy? Though this what Nissan is renowned for, showing technology at a par.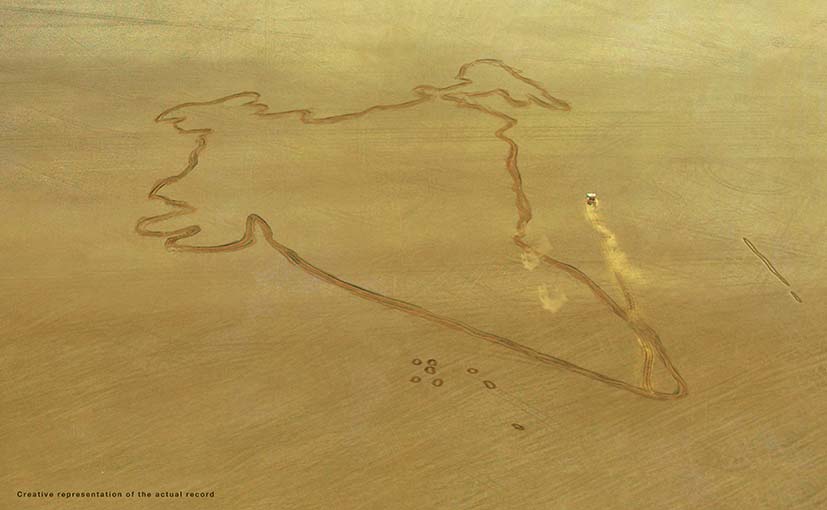 Back to the recent creativity, speaking about the venue, the carmaker said that a dry place would be the most suited location for the attempt. And where else you can find the driest land in the country, of course in Rajasthan. The dry soil of the Sambhar Lake is soft enough to leave a deep impression that can be seen from a higher distance.
More importantly, who was behind the wheels? It was professional racing driver Rahul Kanthraj who drove the 565 hp red beast to hit the goal.
The periphery was drawn with the help of co-ordinates which were fed in the GPS device of the car and then the actual map of India was achieved by taking multiple laps on the path laded by system. With the total borderline length of 14.7 kilometers, the map was almost 3 kilometers long and 2.8 kilometers broad.
Get latest and updated information about automobiles on our Google Plus Community Speed Gears.