Be ready to accost some new and alluring updates in the interior of Fortuner and Innova Crysta. Toyota has worked on imbibing the fresh updates in the two and will officially launch them soon on 8, April 2019.

So, what alterations can you expect in the upcoming car models? Let us read:
The 2019 Fortuner Updates
The interior of the Toyota Fortuner is updated with perforated seats and heat resistant glass. The upgraded premium quality speakers make the audio system more classy and amusing, coupled with soothing and clear audibility. In addition to this, the refined interior of the Fortuner 4WD MT and AT will accompany fresh Chamois shade option along with the standard dark brown colour.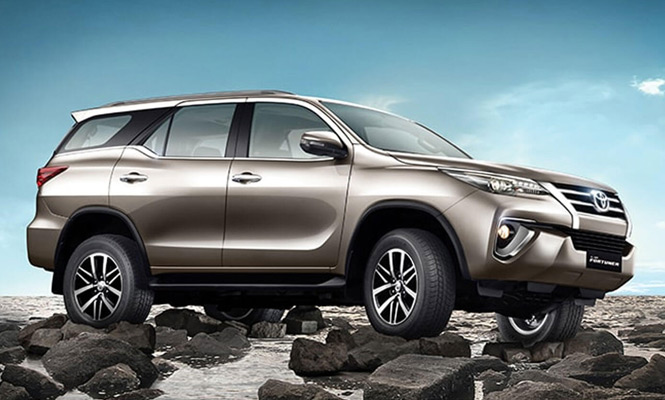 The Fortuner 2WD AT will receive only the new interior shade options updates while the Fortuner 2WD MT and the petrol variants will remain same.
Read Also:- Toyota - Most Googled Brand Internationally
The 2019 Innova Crysta Updates
The Innova Crysta will get refined with the heat antagonistic glasses. Other updates include USB charging points and higher quality speakers on the VX MT, ZX MT and ZX AT. The Toyota Innova Crysta ZX MT and ZX AT will be present in the new Ivory shade along with its availability in standard colours of the current variants. Toyota has already added a new lower-spec G Plus variant to the Innova Crysta line-up last month.
Read Also:- Audi, Lamborghini, Porsche, Skoda, VW To Merge In One Entity Under One Leadership
Except for the interior mutations, no other mechanical changes or equipment additions will be witnessed on both the Toyota Fortuner and Innova Crysta. The price of the updated versions of Toyota is under the cover but it is quite apparent that the refreshed models will cost a bit higher when they will arrive at the showrooms in a few days.