Scooters segment in the Indian two-wheeler industry is registering the growth in demand and contributing a decent share to overall sales of any two-wheeler manufacturer. It could be considered owing to vehicle's practicality and its unisex nature. Now the country is heading towards the future of mobility, the electric mobility. There are a number of automakers which had rolled out vehicles sports to green energy. Here in this post, we opted five electric scooters on sale in India keeping significant parameters like features, value for money and affordability in mind.
Okinawa Praise:
Launched in December 2017 at INR 59,889 (ex-showroom, Delhi), the Okinawa Praise is a feature loaded scooter with LED DRLs (Daytime Running Lights), first in class dual discs up front, stylish alloy wheels and anti-theft alarm as well. At safety front, it is armed with Electronic Assisted Braking System with combined braking system and side stand sensors among others.
Ather 450:
Ather 450 is one of the best electric scooters available on sale in India. It launched in June last year along with its younger sibling Ather 340 at the price sticker of INR 1.24 lakh (on-road). As of now, it is the brand's flagship scooter that comes loaded with a variety of features. With the bolted powertrain, the e-scooter can touch the top speed of 80kmph and complete 0-40kmph sprint in just four seconds. Other than this, there are also a number of facilities being provided by the company like the Ather Grid- a charging infrastructure for charging scooters, their servicing, maintenance and much more.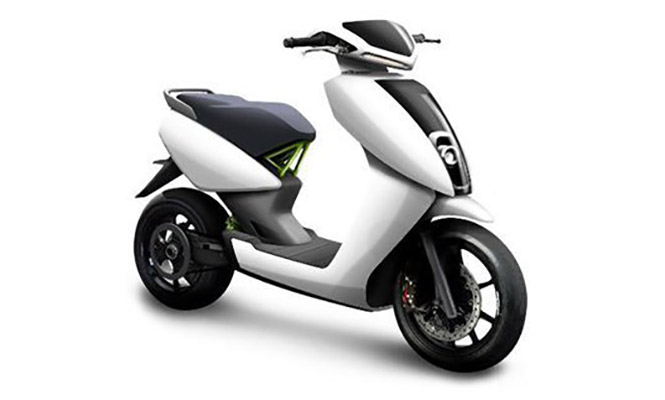 Read Also: Avan Motors Showcases 6 Electric Scooters at 2018 Electric Vehicle Expo
Hero Electric NYX:
Hero Electric NYX is an affordable electric scooter priced at an introductory sticker of INR 39,990 (ex-showroom). The automaker offers the facility of purchasing the e-scooter through PayTM app. The scooter comes packed with a VRLA 48V 20 Ah battery which offers the travel range of 65km in a full charge. While the battery took five to six hours for a full charge. Runs on 10-inch wheels, the scooter tips at 75kg on weighing scale.
Hero Electric Photon Li:
Hero Electric Photon Li is a budget-friendly scooter with a satisfactory feature list. Priced at INR 52,790 (ex-showroom, Delhi), Photon Li comes armed with a disc up front which offers precise braking for this scooter which can attain the top speed of 45kmph. To use the battery power as per your suites the company offers two riding modes Economy and Power.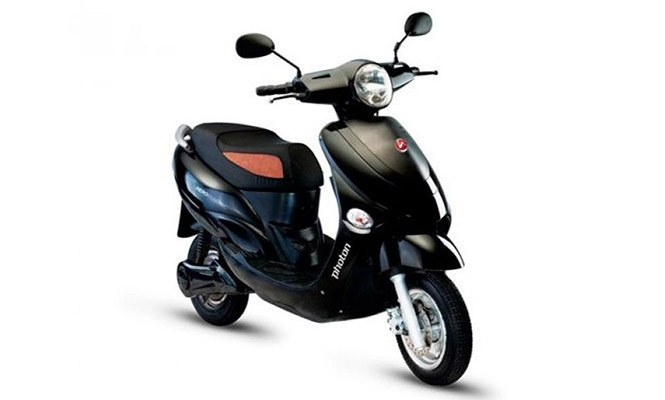 Twenty-Two Flow:
Twenty-Two Flow is an electric scooter from Twenty Two Kymco. The scooter has been debuted at the Auto Expo 2018. With a number of updations, it is expected to launch soon in the country. As expected, the scooter will feature Ionex battery developed by Kymco in its latest version. This newly developed battery system allows the owner swapping of batteries at a charging point without waiting any longer. Well, the scooter is not available on sale however its timeline of hitting Indian roads early this year made us include this model in this post.