TVS Motor Company has got the rights for a new gearshift assembly for its semi AMT (Automated Manual Transmission) vehicles. It's been a long time since the patent was filed in 2009, and now the company has received the same in May 2016. TVS, under the flagship of TVS Jive, is the first company to introduce a clutch-free machine in the country.
From now onwards, an SMT vehicle rider is able to operate the switch on the handle bar to shift a gear. There's no need to use the gearshift lever placed near to the footrest of the older bikes and hence eliminates the extra efforts used by the rider. Probably, two switches are going to be there in which the first one is for upshifting the gears and the second one is for downshifting.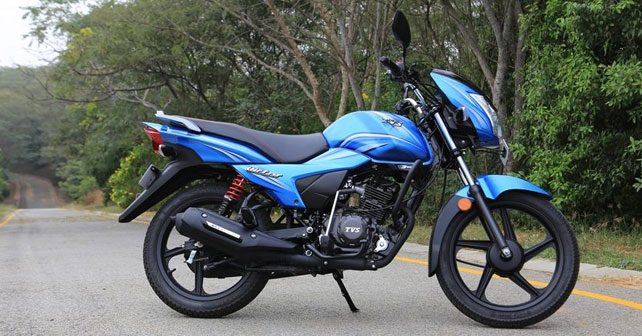 "In operation, when a rider wants to shift a gear, the rider can operate a switch provided on a handlebar of the SMT vehicle. The switch may be electronically coupled to the motor, thereby activating the motor when the switch is operated. In one implementation, there may be two switches coupled to the motor to select a direction of rotation of the motor," says the company.
The company further adds, "The gearshift assembly as described herein provides convenience in gear shifting as the rider does not have to apply much force nor make foot movements. Further, due to the absence of a foot operated gearshift lever, accidental incidents of partial disengagement of clutch leading to clutch slips are avoided. Hence, there would be no fuel wastage resulting due to clutch slips. This can provide 2-5% of fuel efficiency in city driving conditions as now there is uniformity in gear shifting".
Read Also: TVS Motor Launches XL 100 in New Delhi, Priced at INR 30,174
Apart from two-wheelers, the gearshift assembly could be extended to three-wheelers as well. The fuel efficiency won't get affected as the fundamental working principle remains intact to that of the manual transmission.
Get latest and updated information about automobiles and latest technologies on our Google Plus Sagmart.com.