UM Lohia Two-Wheelers Pvt. Ltd, the Indian subsidiary of U.S. based bike maker UM international, LLC in association with Lohia Auto has opened its first dealership in Pondicherry. Though, it is the third dealership in South India after Cochin and Bangalore.
Located at M/s Western Motors, No-108, East Coast Road, Pakkamudianpattu, the showroom was inaugurated by Mr. Rajeev Mishra, CEO – UM Lohia Two Wheelers Pvt. Spread over a wide area of 2888 sq. ft, the dealership, apart from the showroom space of 1328 sq ft., also offers sales & service facility at the separate space of 1560 sq. ft under the same roof.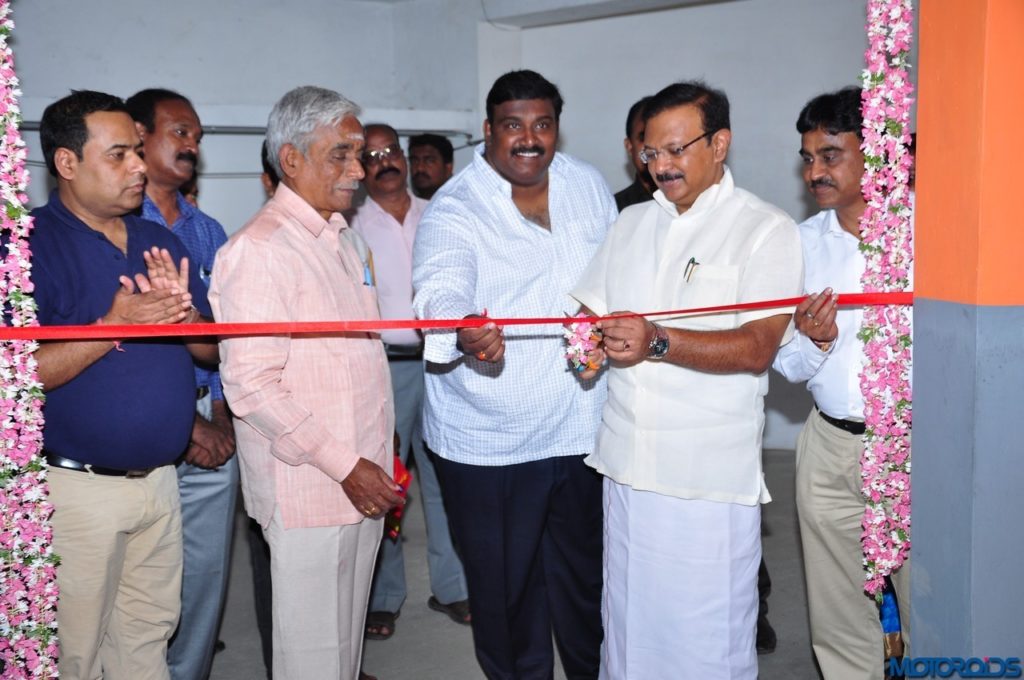 At the dealership, along with the available UM motorcycles range that comprises UM Renegade Commando and the Renegade Sport S models, visitors can also check out UM range of accessories and apparel at the same place. In addition to this, the dealership is also offering the facility of 24X7 Roadside Assistance Programme (RSA) for their pan India customers.
At the inauguration ceremony, Mr. Rajeev Mishra, CEO – UM Lohia Two Wheelers Pvt. Ltd, said, "The South Indian market is the key market for UM Motorcycles; contributing nearly 60% of the total two-wheeler market in India. Our aim has always been to reach out to our potential customer base. Pondicherry is the third dealership we have inaugurated in South India after Cochin & Bengaluru. This part of the country has excellent highways through forests and hills making it an ideal playground for cruiser motorcycles.We are confident that we shall get a good response from motorcycle enthusiasts in Pondicherry and surrounding areas."
"Our unique form of motorcycling is centred around the idea of a perfect connect between the rider, his bike and the terrain he rides through; we call this Pure Motorcycling. We have been working very hard to create motorcycles that engage deeply and are a pleasure to ride in real world riding conditions. With a perfect combination of looks, aesthetics and handling, our UM machines provide an unmatched biking experience. This dealership will house our flagship products Renegade Commando and Renegade Sports S."