Since the beginning of 2014, the Japanese motorcycle manufacturer has been chit-chatting about the introduction of the most anticipated quarter-liter motorcycle in India. The firm has made an announcement that the newly introduced Yamaha YZF R25 will be entering in the country in the fiscal year, 2015. Well, this would be the breaking news for the Yamaha motorcycle enthusiasts, who were waiting for this motorcycle to make an official appearance in our country. Now, adding some more spices to the current news, the freshly joined Yamaha YZF R3 is also readying to enter the Indian border.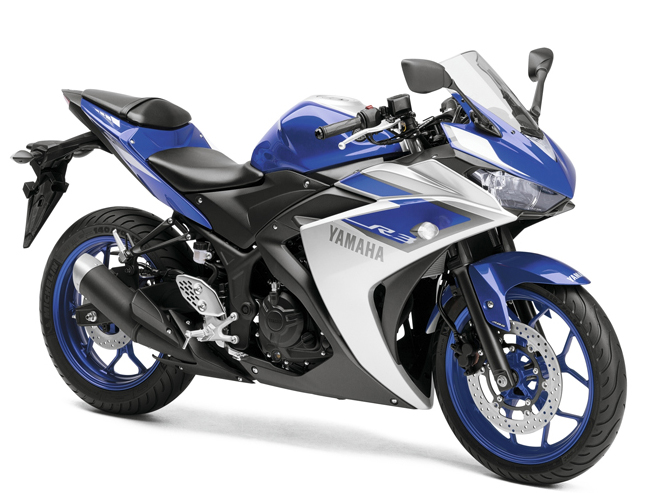 Yeah!! It's true, I am not at all kidding in any manner, I just pinched myself. Recently, according to some sort of sources, we've got to know that 2 units of Yamaha YZF R3 have landed over the Indian ground for R&D and testing purpose. The manufacturer has declared the pricing of these two sports motorcycles, the Yamaha YZF R3 is priced at Rs 1.88 Lacs and Yamaha YZF R25 is valued at Rs 2.16 Lacs. The quarter-liter engined motorcycle is Rs 40,000 pricier than the YZF-R3.
See Also:- Customized Yamaha YZF R25
Technically, the YZF R3 gets its power from an in-line twin-cylinder configuration carrying an engine displacement of 321cc. The liquid-cooled engine is capable to deliver a maximum power of 40.5 BHP and a peak torque of 29.6 Nm. The 321cc displaced engine is coupled to a 6-speed transmission box. The sports motorcycle is built around a lightweight tubular steel diamond-type frame. Cosmetically, there is no major difference in the fairing and the bodywork of both these sports motorcycles. The Japanese two-wheeler manufacturer is bringing down these two sports motorcycles to compete with Kawasaki Ninja 300 and newly launched Z250.
Now, keeping all the other things apart, we'll be taking forward the pricing of both these motorcycles. Let's see, how far the company will be keeping our expectations by launching the Yamaha YZF R25 and YZF R3 with an affordable price.