Feher Helmets find out a solution for hot weather conditions while riding, by introducing the world's first air-conditioned helmets. Developed on Feher's patented thermoelectric cooling technology, Feher ACH-1 AC helmets are available on sale in the US. Priced at $ 549.99 (Rs 40,000 + GST + import tax), this DOT and ECE 22.05 certified helmets are costlier than the provided high-end helmets from Arai, Shoei and AGV.
The Feher ACG-1 helmets are made up of fibreglass and weigh 1,450grams only. The helmet uses thermoelectric technology in order to send out filtered and cooled air through the helmet's interior. While the Tubular Space Fabric helps in keeping consistent coolingl during the ride.
Read also: Safety First: Motorcycle Riding Outfits from Head to Toe
As the company claims, these helmets are capable of offering significant varied temperature, around 10-15 degrees cooler than ambient temperatures. They use the similar technology as already in use for cooling car seats. The brands like Rolls-Royce, Bentley, Ferrari, Infiniti, Lexus and General Motors are one of the best examples.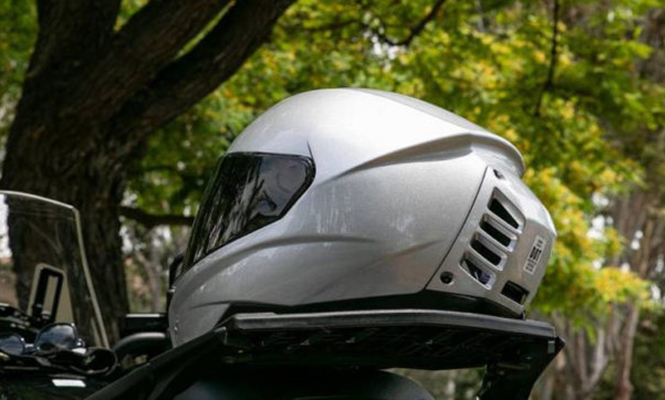 The complete cooling procedure uses power from vehicle battery connected via a harness that offers a quick helmet connection to the battery along with an AC power unit. There are several battery options with different backups including a 3,000 mAh battery stands for two hours, a 6,000 mAh battery can provide working power for four hours. While a bigger 12,000 mAh unit that stands long for six hours.
Feher air conditioned helmets are being offered in the different size and colour options. One can choose from small, medium, large and extra large sizes draped in colour choices of Gloss Black, Pearl White, Gun Metal, Matte Black and Silver. As of now, these helmets are not launched in India yet interested candidates can book their order from the brand's official website and get delivery at his/her address in India.