Apple introduced its new 10.5-inch and 12.9-inch iPad Pro tablets at its WWDC 2017 event held last week at California. The company at the event didn't disclose much specifications for any of them, but now, reports are revealed that the new iPad Pro variants will come featuring 4GB of RAM. Interestingly, both 10.5-inch and 12.9-inch variants of the new iPad Pro were recently spotted performing in benchmark tests, and the GeekBench listings of both the devices also show the availability of 4GB RAM in the tablets.
The previous version of the 12.9-inch iPad Pro was also blessed with 4GB RAM, while the smaller 9.7-inch variant used to come with 2GB of RAM. But now, it looks like Apple has enhanced the memory of the smaller 10.5-inch iPad Pro model. According to the benchmark scores both the new iPad Pro variants performed almost equally, but the smaller 10.5-inch model was a bit ahead of the larger variant in both Single-core and Multi-core tests with their A10X Fusion processor on GeekBench.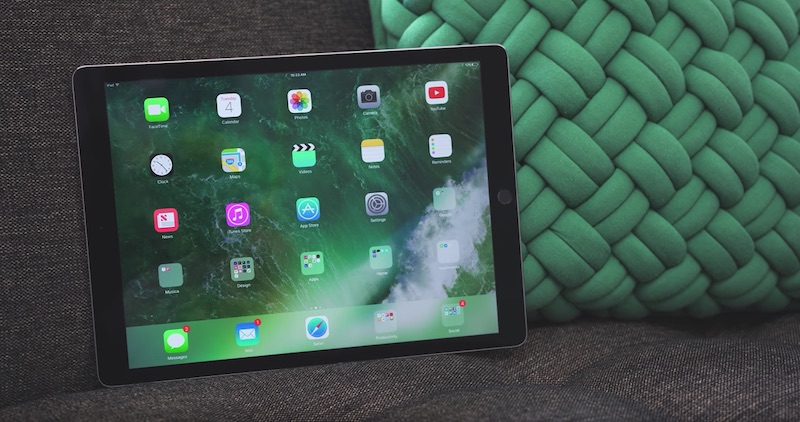 Apart from that, iFixit in its teardown video of 10.5-inch iPad Pro has also confirmed that the tablet indeed features 4GB of RAM. In its teardown video, iFixit also showed that the new 10.5-inch iPad Pro got the same internal design as the original 12.9-inch iPad Pro. iFixit, commenting on the placement of the display cables in the middle of the device said, "We've seen this arrangement in an iPad only once before [in the original 12.9-inch model], and it appears Apple finally managed to unify the Pro line around this somewhat more symmetrical design."
Moreover, the teardown also revealed that Apple has incorporated four connecting cables to the display for achieving the unprecedented refresh rate of 120Hz. iFixit also has shown that the fused front panel increases the cost of screen repair. Keeping these facts in mind, iFixit gave just 2 out of 10 repairability rating to the 10.5-inch variant of the Apple iPad Pro.