A leading American Electronic Company has silently introduced the new version for its 14-inch Chromebook. After unveiling the impressive Chromebook 14 at IFA 2014, the maker has thought to bring some more advancement in its appeal. As a result, the same device has made a comeback with touch. The display of this 14-inch Chromebook has been replaced with Touchscreen reducing the use of trackpad.
Well, the device has not only received the touch panel, but the screen resolution has also revamped from 768p to 1080p. And, the best among all these is its very high price tag. Tagging its price as $439.99 (Approx Rs. 27,800) would grab people for experiencing the few revamped features, is dubious. On the other side, its non-touch version is available only at $300.
Read Also: The Regular HP Chromebook 14 at IFA 2014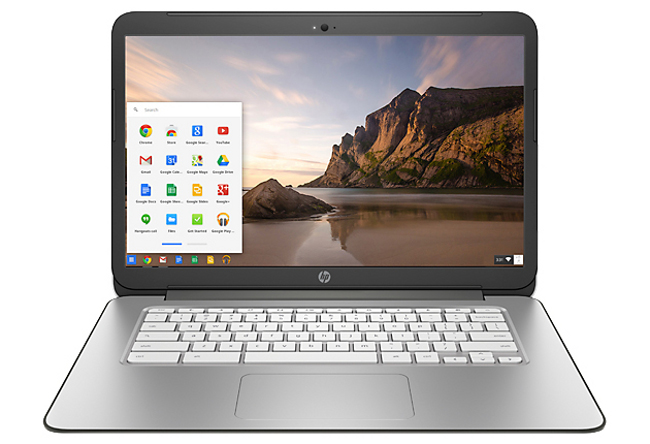 The Chromebook 14 Touch brings for you a revamped 14-inch FHD WLED backlit touchscreen with 1,920 x 1,080 pixels resolution. Even the RAM and storage space are also doubled up from 2GB and 16GB to 4GB and 32GB respectively. The original HP Chromebook 14 offers the 2GB RAM and 16GB storage. However, the same NVIDIA's Tegra K1 processor and Kepler GPU are used for this new Chromebook. All other specs remain the same.
Eventually, this device will bless you with a new experience of using the Chrome OS on a touchscreen en masse. But, there is a catch. If you are thinking this Chromebook a best traveling gadget, then I make you confirm that it's not as light-weighted to carry while travelling. It is available in Black and Silver color options. There is no information regarding its India launch.