Milagrow, an Indian firm has brought its voice calling tablet for India to expand its market in tablet segment. Few months earlier, company had introduced M8 Pro 3G tablet and now has been entered with a new tablet, dubbed M2Pro 3G Call. It is available in three storage variants- 8GB, 16GB and 32GB which are priced at Rs. 8,990, Rs. 17,990 and Rs. 21,990 respectively. The storage section and screen size are the only which are different in all of them. Rest of the specifications and features are almost identical in each variant.
All of them come with voice calling feature and dual SIM support. All three variants of M2Pro 3G Call come coupled with 3G, Bluetooth 4.0, Wi-Fi 802.11 b/g/n and GPS connectivity support.
Milagrow M2Pro 3G Call 8GB comes with 6.5-inch display and provides screen resolution of 800x480 pixels. The dual-core MediaTek (MT6572) (Cortex A7) processor at 1.2GHz CPU frequency is loaded into device for improved performance. It has 533MHz Mali 400 GPU for great graphics result and 1GB of RAM for smooth execution of several applications.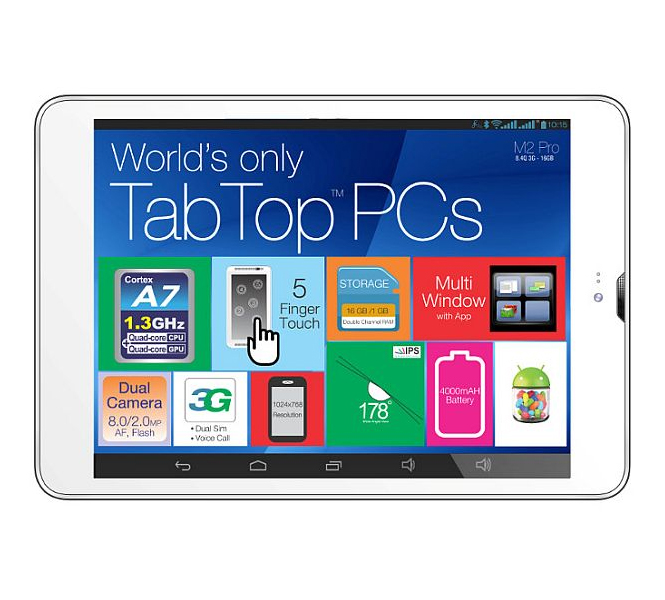 It comes with 8GB of built-in storage for saving huge amount of data and there is one microSD card slot also for storing upto 32GB of data in it. On the other side, 2-megapixel rear camera is also crafted in device along with 0.3-megapixel front-facing camera. It is packed with 3800mAh battery which promises to go for a long time. It weighs 230 grams which makes it little heavy to hold in one hand with its bigger display.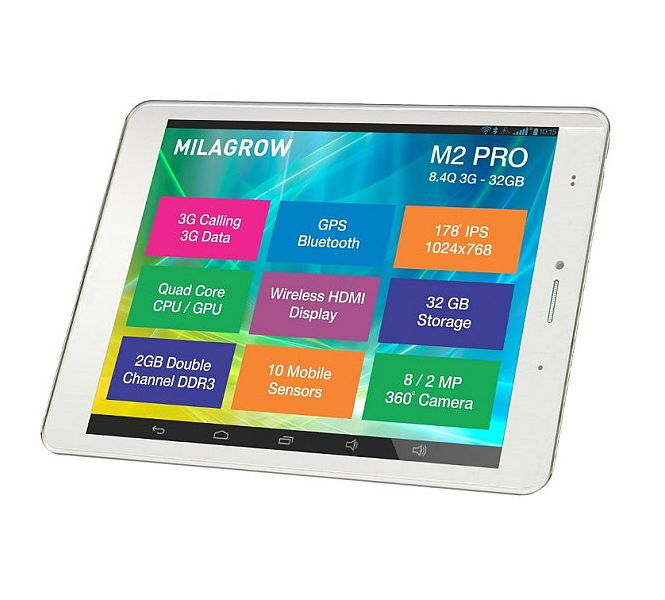 The 16GB variant has 7.9-inch (1024x768 pixels) IPS display and 1.3GHz quad-core MediaTek (MT8382) (Cortex A7) processor. This device shares same expandable storage, RAM and GPU as 8GB variant. Though, the imaging section has been enhanced with 8-megapixel rear camera along with 0.3-megapixel front shooter. Battery which is packed in this tablet uses 3800mAh unit for great backup.
Next one is the Milagrow M2Pro 3G Call 32GB has same 7.9 inch screen size as 16GB model, but pairs with 1.6GHz quad-core Rockchip 3188 processor (Cortex A9) and 2GB of RAM to enhance the performance. Mali 400 GPU is used in device to offer great graphics output. On the imaging front it also has 8MP rear snapper and there is a front shooter of 2MP clarity also for video calling. Its 4000mAh battery may be adequate to go for long hours.