As the matter of fact, CES 2015 coming closer and stimulating companies to roll up their sleeves with their upcoming devices for Consumer Electronics Show. Consequently, firms have begun releasing teasers of their participating gadgets, where HTC, Lenovo, Asus and Samsung are forefront brands in this pipeline. And to prolong this sequence, Qualcomm has published a poser image of Snapdragon 800 powered smartphone via its twitter account.
Notably, this well-known America based semiconductor company has also posted a tag line along with picture, "A new #Snapdragon 800 powered smartphone is launching next week at @intlCES - here's a first look". However, phone's name has not been mentioned in tweet, but it has been speculated by multiple sources that it could be the hotly-anticipated successor of bendable mobile: LG G Flex, called G Flex 2.
Previously, some informants had claimed that LG's new scion will come with same designing as its predecessor as well as handset will also feature a flexible display. By judging the image, device's special self-healing coating of polycarbonate on back panel and identical buttons are clearly hinting about second generation of G Flex.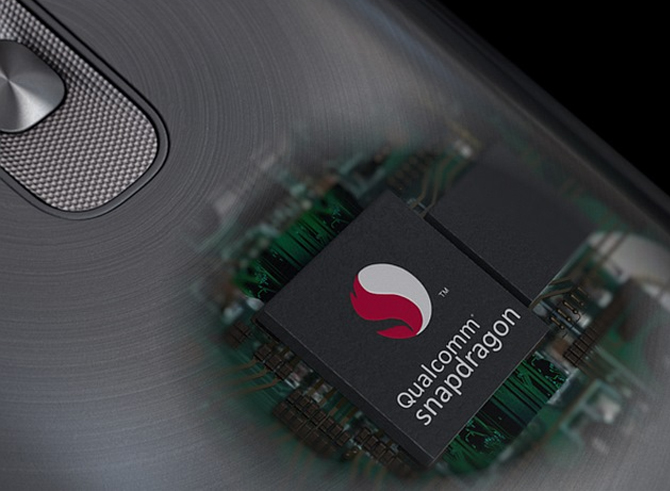 As yet, Qualcomm emerged in various tidings and rumors due its forthcoming top-end 64-bit octa-core Snapdragon 810 chipset, which will embellish some high-end smartphones like Samsung Galaxy S6, HTC Hima aka One (M9) and LG G4. But, G Flex 2 will not incorporate novel quest of chip maker and it will be integrated with already-launched Snapdragon 800 processor.
Well, we are yet to receive a detailed information about Korean giant's next-iteration because company is still tight-lipped about its arrival. So, we will have to wait till inauguration ceremony of CES because smartphone has been envisaged to be showcased on the ledges of event.