The Samsung has officially said in a statement released that, "the adjustments were being made in order to conduct in-depth inspections and to improve quality control." These are the only words which were accounted on the issue nothing else was commented.
An active firm named Yonhap News Agency reported that the technological giant has shut down the production of its flagship phablet as of now in the middle of dark clouds hovering on the organization termed as a worst ever crisis.
Also, the agency revealed that two US carriers have stopped selling the Note 7 phablet and Samsung itself has stopped the production on Galaxy Note 7 with the assistance of Chinese and United States authorities. However, Samsung tried not to comment anything on the news of Yonhap.
The crisis has dropped the image of world's biggest smartphone manufacturer to a ground level and has also cost a ton to the organization with further actions of replacements. AT&T, the second-largest U.S. wireless carrier announced on Sunday that it will completely terminate the sales of Galaxy Note 7 smartphones due to its continuous fire issue and the company is unable to sort out the issue even after replacing the batteries with a new one.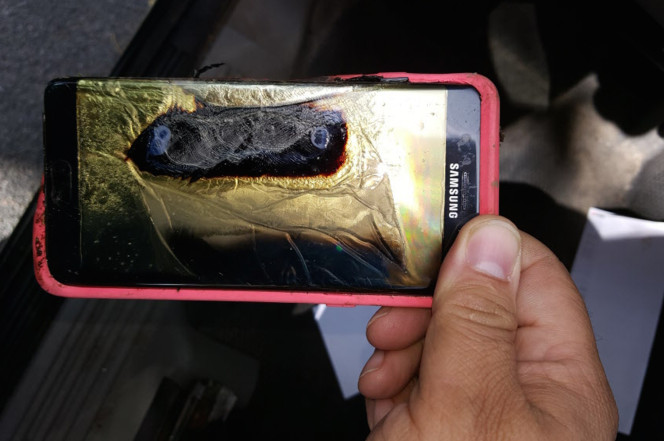 However, Samsung has taken the step on September 2 for exchanging the old faulty devices with new safer batteries assembled Galaxy Note 7 smartphones, but it seems the problems with the device aren't resting.
Also Read: Samsung Galaxy Note 7 Recall Alert: Apple Might Take Advantage
Samsung told Reuters in a public statement that, "If we determine a product safety issue exists, Samsung will take immediate steps approved by the CPSC (U.S. Consumer Product Safety Commission) to resolve the situation."
This global issue of Note 7 explosion has maligned the image and also slashed the shares price of Samsung by 3.3 percent as of 0125 GMT, while 0.1 percent fall for the broader market.
Alpha Asset Management fund manager, CJ Heo said, "I thought the Note 7 matter was coming to an end, but it's becoming an issue again,"
He added, "Samsung should be able to recover from the short-term reputational damage of the recalls, but fourth-quarter sales of the Note 7 would be hurt."
"It was closely monitoring the situation and would not comment further. KT Corp, the No.2 South Korean carrier, said it had taken no steps in regards to sales or exchange of new Note 7s." South Korea's largest mobile carrier, SK Telecom, noted this in a statement.
Must Visit Our Google+ Community Page For Latest And Updated Smartphone News