The Chinese manufacturer on the one side is facing the ban in its one of the biggest market India. Other side, the Company seems busy in finishing its next product to show it at CES 2015. Xiaomi Mi 5 aka Mi 4S has reportedly been leaked with an image and specifications. These leaked details and image are showing the Xiaomi's innovative work for its next device.
Citing the DigiTimes report, the Chinese gargantuan is working hard to protect Mi 5's 5.7-inch display with Sapphire glass. It's become clear that Company is giving this handset a bigger display than its predecessor. It was reported earlier that a very thin bezel will decorate this handset to help in making the screen large yet an easy-to-hold.
Read Also: Xiaomi Mi5 Bezel less Display with Amazing Features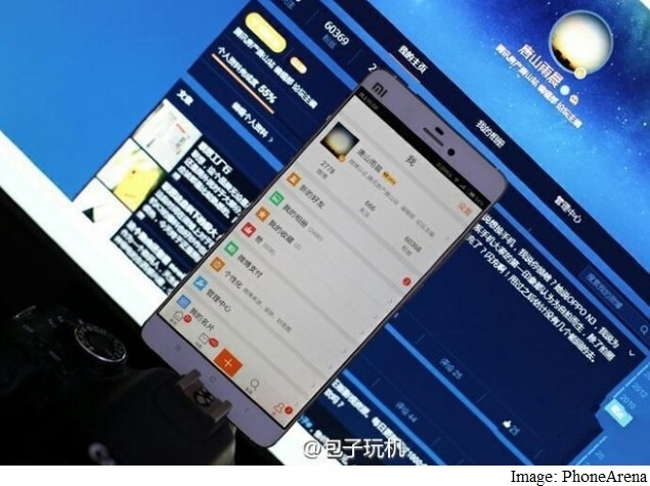 It was also reported few days back that Xiaomi had ordered 50,000 units of Sapphire covers for its devices. According to such numbers, it won't enough for manufacturing the successor of Xiaomi Mi4, or it could be possible that the tech giant will bring this upcoming phablet in two variants – a premium one with Sapphire and a regular one. If such kind of protection will be given to Xiaomi Mi 5, then it could be possible that cost of the production will also increase.
Well, what's the specification to articulate its capability are also rumoured in several reports. It is said to have a 64-bit Snapdragon 810 processor, quad HD (1440 x 2560 pixels) display, 20.7-megapixel rear camera and a 3GB RAM. Huawei had also introduced earlier the Ascend P7 with sapphire display which is available in India at the price of Rs. 24,799.