After being free from Nubia series smartphones, now ZTE has turned its focus towards diversification of its offerings. In this progression, tech giant is all set to launch a new lineup of top-notch phones, called Axon. However, corporation is yet to make an official announcement, but emergence of a teaser website over cyberspace has stirred the tech world, which gives the glimpse of first member of this forthcoming sub-brand.
Well, all the specifications of company's next-iteration have not been mentioned on teaser page, but it hints about handheld's few aspects. With the mobile, ZTE has joined the bandwagon of smartphones featuring 4GB RAM. As we know, mobile industry has only three handhelds, namely-ZenFone 2, Xiaomi Mi Note Pro and Lenovo K80, which comprise 4GB RAM.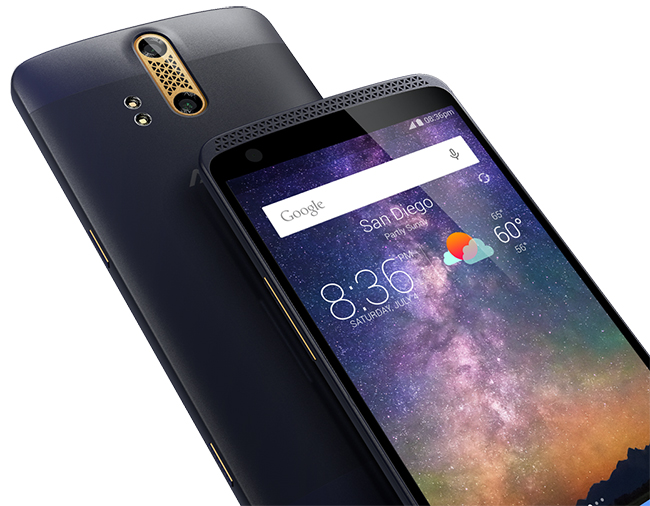 Glancing at images, mobile phone bears a sleek metallic shell and fitted with auto-focus dual-lens rear camera complemented by dual-LED flash that is capable to shoot 4K HD videos. It is loaded with Android operating system and confers amazing Hi-Fi audio playback & recording. This high-end handset will come in Phthalo Blue, Ion Gold and Chromium Silver color models.

As per firm, "Axon smartphone also comes with a lightning-fast processor alongside a large battery for all-around high performance under the hood". As reported by PC Magazine, Axon phone will be showcased on the shelves of an event, which is going to be held in New York City on July 14 and it will initially make its way to the marketplace of US with a price tag of $450 (Roughly Rs. 28,600).
News Source: pcmag.com