Smartwatches have become common now in tech industry. Arrays of wearables are making roar with their competence. Like smartphone market, Google is still dominating with its Android Wear in wearable market. Most of the smartwatches run on Android Wear platform. One Apple Watch and few Samsung's Tizen based wearables can easily be counted in the horde of wearables, but the count of Android Wear based smartwatch is big enough and dominating also.
Well, the news is about an update to this platform. Yes, the Mountain View giant has updated its smart wearable's platform and begun rolling out the same on all devices which supports this OS. However, you can taste this update only on LG Watch Urban which has been recently announced for Indian market at Rs. 30,000.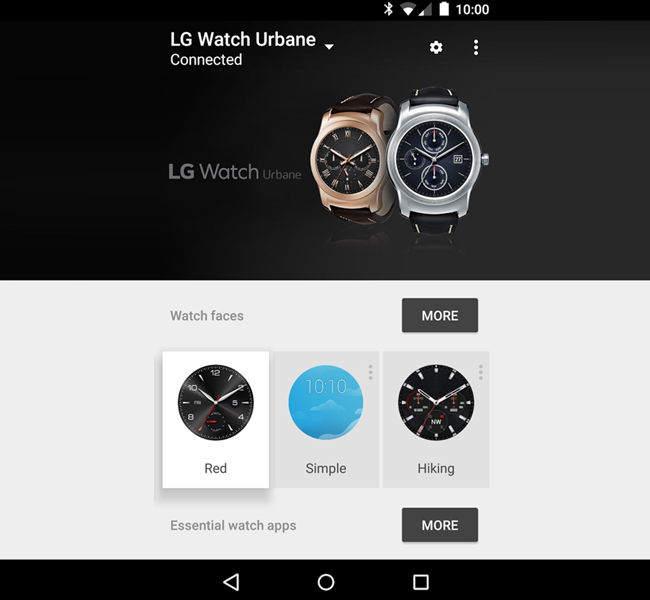 The Android Wear 5.1.1 update has given us several new features to taste. Well, the update was announced last month in March and at that time it was announced with Wi-Fi and gesture support. Now, we have got to know few more features. Always-on display and applications is the top most among all new features. Some improvements will also be added in the update. Company has brought gesture support through wrist also for the wearables. New launcher is also showing its competence on wearable along with heads-up notifications.
READ ALSO: Undertand Few Features of Android Wear Update in Detail
User can also draw emoji on the wrist-worn with this updated Android Wear platform. Locking the screen and changing font size can also be done as well with Android Wear 5.1.1 update. Indeed, you can experience these features on LG Watch Urbane, Moto 360, Samsung Gear Live, and Sony Smartwatch 3. It is also said that new firmware will hit wrist-worn soon within few days or weeks.