Apple, the giant smart gadget manufacturing and developing firm on Monday has launched macOS 10.12.1 Sierra, at the following moment the company mistakenly leaked the images of the upcoming upgraded version on MacBook Pro. The laptop is going to be launch on Thursday but seems like the company could not hide the excitement. The images unveiled that the upcoming MacBook Pro will arrive fueled with a Magic Toolbar OLED touch panel replacing the functional keys on the keyboard.
The Apple Pay images also unveiled that the user will now be able to make payments by using fingerprints on the OLED touch panel, which also confirms the arrival of Touch ID integration. The Magic toolbar in the upcoming model as we have mentioned above will help users do regular tasks quickly, as per their requirements.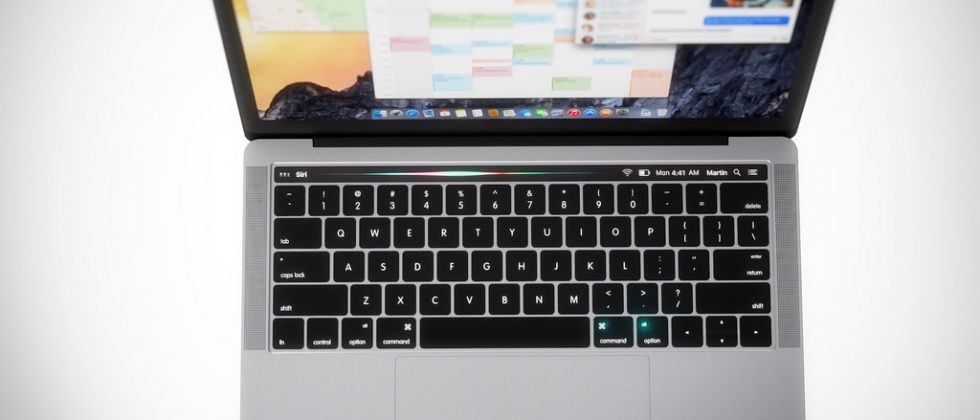 According to the photos unveiled, we can notice that the Touch ID will be given at the right top end of the keyboard, just right next to the OLED panel. The speakers this time are integrated at both sides of the keyboard. Moreover, according to some other images, we can see that the Touch ID can also be used to unlock the device rather than just make the payments.
The company is expected to refresh its entire MacBook lineup on Thursday, and MacBook Pro is also supposed to be the biggest upgrade in its entire lineup. The upcoming MacBook Pro is said to be lighter and thinner than its previous model and will appear powered by Intel Skylake processors along with 2TB of storage capacity. The display quality is also expected to be improved and the model is also rumored to come with a "MagSafe-like adapter".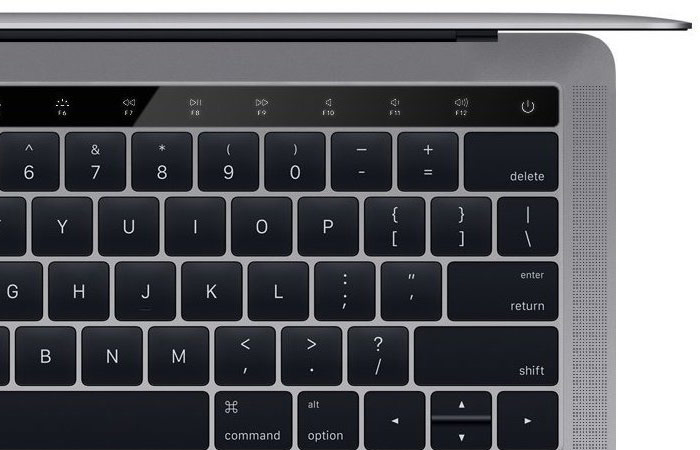 An early report stated, a new and upgraded 13-inch MacBook Air featuring USB Type-C port, new iMacs, and a fresh 5K display is also expected to unveil at the launching event but looks like the reports have now changed a bit. Ming-Chi Kuo, KGI security analyst said apart from MacBook Pro, the 13-inch MacBook Air will also make an appearance with some upgradations in its predecessor. He added the new iMac models will unveil by next year fueled with a 5K display.