The whole world is keenly waiting for the Microsoft's intelligence character for voice assistance, Cortana as it is available only in US for Windows Phone based smartphones. Now the Redmond's company has decided to bring its virtual assistant outside the US for expanding its availability in other markets. And India, China, Canada, Australia and the UK will be getting this technology for taking the benefit of it when the Windows Phone 8.1 Update 1 will declare.
The company has posted on its official blog that it will be providing Windows Phone 8.1 Update 1 for developers next week which will reach in the smartphone device later in coming few months. "Today [Wednesday] I am in China to talk about how we're continuing this vision in the very first update to Windows Phone 8.1, which we're making available in preview form for developers next week. This update has some great new features for everyone around the world, and in particular we also included some that were completely customized for and by people in China," said Joe Belfiore, Corporate Vice President and Manager for Windows Phone Program.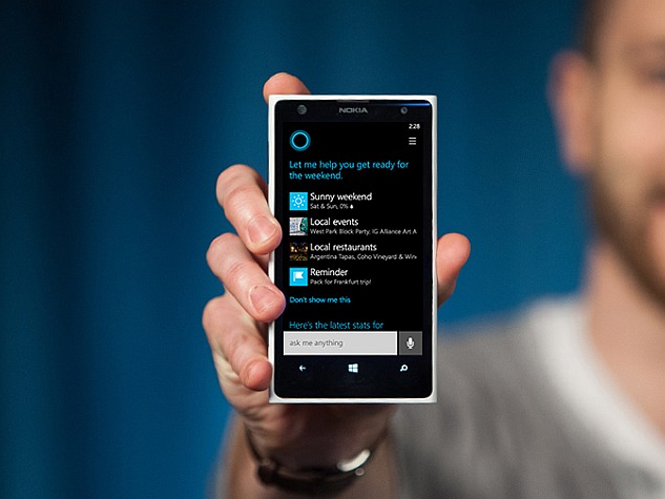 However India will get the alpha version of the updated Windows Phone 8.1 with Cortana along with Canada and Australia while U.K and China will get the beta version of the Windows Phone 8.1 Update 1. The Cortana is making entry in other markets to spread its usability worldwide as people are very curious about Microsoft's Cortana. For this reason company has decide to bring its alpha version for three countries which will help people in English language models.
Some other features has also been added in the Windows Phone 8.1 Update 1 along with Cortana such as Live Folders for arranging apps in a folders, Xbox Music app, Live Tile, Apps Corner and some security and privacy features. For making you familiar with its name, Microsoft has picked the name from its blockbuster video game franchise, Halo's one of the characters.