After launching G Pad 8.0 tablet and two curved smartphones: Spirit and Magna in India last month, now LG has expanded the rapidly growing marketplace of smartwatches by commencing G Watch Urbane in native space. Based on the latest version of Android Wear, gadget is available to buy via an e-commerce website: Amazon at Rs. 29,990, which roughly translates to $471.
As the matter of fact, this timepiece has entered in country with a higher monetary value than the official US price of $349. According to listing of online portal, the original cost of gadget is quite hefty i.e. Rs. 35,000 (Approximately $550). Here, premium-looking metal body adorned with beautifully stitched leather strap, a plenty of alluring features and potent internal hardware are the major factors, which make the wrist-worn little expensive.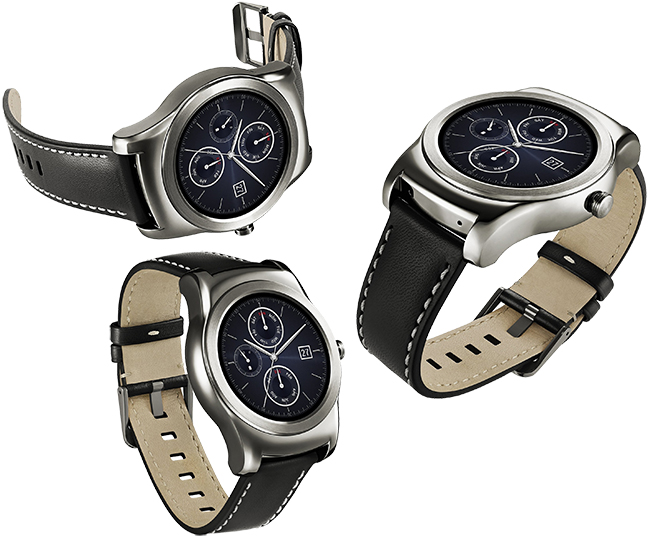 Discussing the specifications, wearable device features a 1.3-inch full-circle Plastic OLED (P-OLED) display that confers a pixel resolution of 320 x 320p. The tool is IP67 certified, which makes it fully dust-proof and maintains its functionality even after being submerged upto a depth of 1 meter for upto 30 minutes.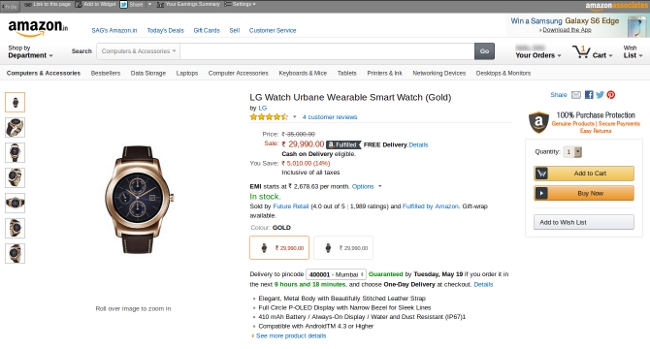 Fueled by a 410mAh battery, it is compatible with smartphones that runs on Android 4.3 KitKat and higher versions of OS. LG G Watch Urbane has security features, where users can configure its screen, after which device will be locked automatically whenever wearer will remove from wrist.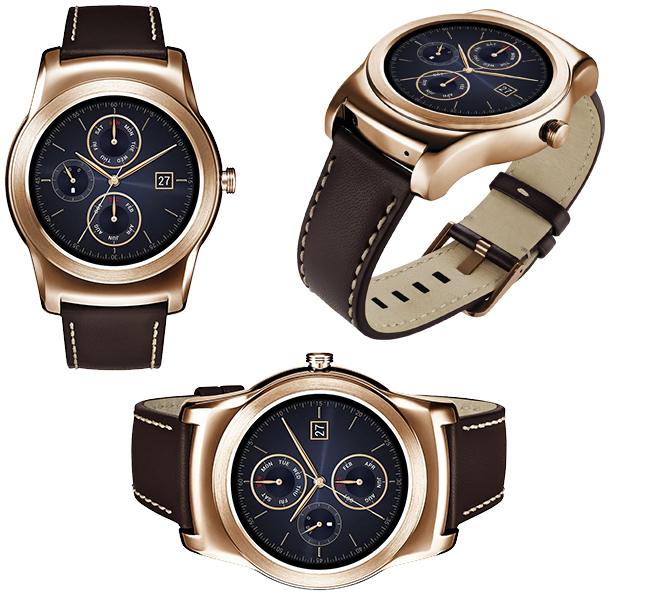 The product is powered by Qualcomm Snapdragon 400 quad-core clocked at 1.2 GHz and encompasses Bluetooth and Wi-Fi connectivity options. To remind you, South Korean giant LTE model of watch, which has been simply baptized as LG Watch Urbane LTE and it is only available in home country. Visit Here to know more about this faster variant of gadget.