Qualcomm, the well known chipset manufacturing and developing firm is going to unveil its latest Snapdragon 835 processor at CES 2017. The new chipset has been manufactured on Samsung's 10nm FINET process, and will be used to power the premium smartphones of 2017. The 10nm process according to the company helps to deliver better performance with low power consumption, and the new Snapdragon 835 processor is claimed to offer 27 percent more efficient performance with at least 40 percent of lesser power consumption as compared to its predecessors Snapdragon 820 and Snapdragon 821.
Moreover, the upcoming Snapdragon 835 processor will arrive coupled with the Qualcomm's latest fast charging technology Quick Charge 4.0. The new charging technology has been claimed to deliver 5 hours of battery life in just 5 minutes of charging. It is still unknown that how the new charging technique is different from the previous Quick Charge 3.0, but the company says even the typical smartphone batteries can be charged up to 50 percent in just 15 minutes.
The Snapdragon will also paired up with the newer Adreno 540 GPU, which has been claimed to be 30 percent faster than the previous Adreno 530 processor, that is used in the Snapdragon 821. Still, the company has not unveiled the choice of GPU or its clock speed, so, we just have to wait till it make its presence at CSE 2017.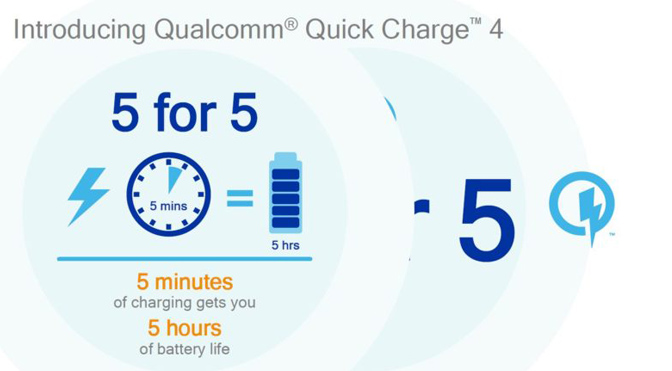 Apart from this, Qualcomm is also expected to come powered inside new devices at CES 2017. The upcoming Samsung Galaxy S8 and LG G6 is expected to feature the new processor, while the companies like Xiaomi, LeEco, and OnePlus may use them in their upcoming models.