After a deluge of buzzes, now the most-awaited timepiece, Apple Watch has given its first glimpse. Apparently, the tech giant had sent invitations along with cryptic tag line "Wish we could say more" for the September 9 event, which has been already envisaged as a biggest launching ceremony of the year. While the name is a bit mundane, but it is just more than a wrist-worn that billing itself to be decked with nifty high-tech traits.
Talking about this new smartwatch that has been shown off in keynote in three editions: The regular Watch, Watch Edition and Watch Sport. As per the reports of engadget, each model has impeccable build quality, which are crafted with care and lofty standards to provide a comfy experience among the users.
Manifestly, this wrist-watch has been designed with advanced software, which makes it incredibly accurate as well as so much more than just a clock. The device also features an interface "digital crown" button for easy navigation, whereby you don't need to mess with its touchscreen.
However, this wearable-device is full-featured with iPhone, but it could not function much without a smartphone. Here, the most highlighted part is that it comprises a built-in heart rate sensor that will record heartbeat by just pressing two fingers on the screen and after that you can send it to another watch-wearer.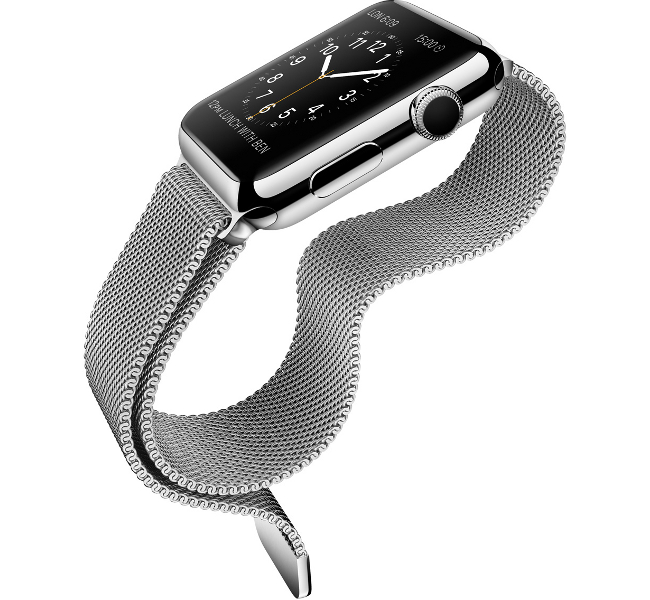 Apart from adding a novel dimension to the way of communication, which will provide a unique feel for notifications, it incorporates a new "digital touch" system that introduces a new way to be in touch with other wearer. Hither, it is arrayed with walkie-talkie along with built-in speaker and microphone for quick calls. The most tempting thing is, phone calls can be transferred to your car's speakerphone or Bluetooth headset from the time piece.
Noticeably, the device is also a health and fitness companion that will work more than a regular fitness tracker and manifests itself as a comprehensive and a peerless device. As per the reports, it has been fabricated very precisely to notify the user that how much brisk activity have done all day. Besides counting the steps and burned calories, it will also sense whenever you will stand up and remind you to get up, if you have been sitting too long.
In the pursuance of sources, the wrist-worn is not waterproof, it is just water-resistant. Though, the company was tight-lipped regarding the information of battery lifespan and further details, which was expected to be unveiled in the keynote. Withal, it is speculated that the final model will take time to be showcased on the ledges of retailers, because it seems the hotly-anticipated smartwatch still needs some more work.