The remarkable 1938 Brough Superior 750cc, an extremely rare motorcycle has broken down all the records for the British bikes that were on sale at auction. Out of the eight bikes of its type that were found in a barn last year in December, the Bonhams Superior BS4 was the one that smashed with an astounding price of £331,900 ($481,000).
Among the entire collection of 'The Broughs of Bodmin Moor', the aforementioned was the zenith, which collaboratively got a figure of £752,625. Talking about the interesting facts about these rare British machines, it was believed that all of them have been wrecked, until December 2015 when the department of Bonhams Motorcycles ascertained their presence in a remote Cornish village. Ben Walker, the specialist from the department, described this discovery as, "the motorcycle discovery of the decade". The bikes have got two rear wheels, strange but true.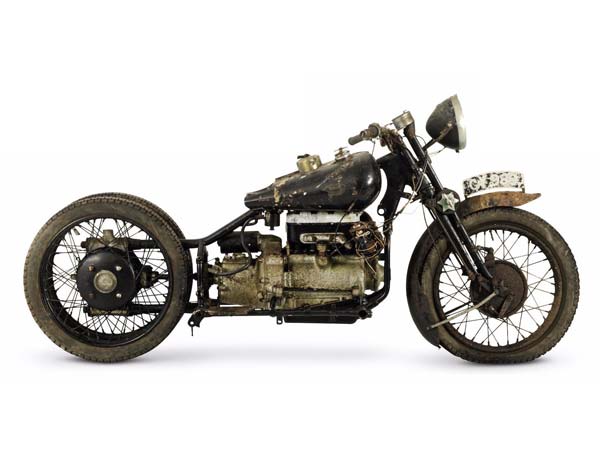 "Having been housed in a Cornwall barn for so many decades, we're delighted to have brought these machines back into the spotlight," said Jonathan Vickers, Bonhams West Country motoring specialist.
"They've sold phenomenally well, cementing Bonhams highly successful record breaking reputation in the collectors' motoring industry."
Brough Superiors, the 'Rolls-Royces of the motorbike world' was having one of the most famous owners named T.E Lawrence, the 'Lawrence of Arabia'. He died on a Brough Superior when he smashed one of his eight machines.