2015 Honda Fit went off on the floor of 2014 Beijing Auto Show. This car comes with some updations. It is also known as Honda Jazz in Indian market. This sub compact car is developed by Guangzhou-Honda joint venture in China. This car is priced at 73,800 yuan (Approx Rs. 7.17 lakhs). As it name implies, the car best fits on the urban area and the crowded place. The interior of the car is redesigned which is comfortable for sitting.
This 2015 mini SUV takes the power from powerful 1.5-liter 4 cylinder petrol engine mated with 5-speed manual gearbox and CVT. It generates the maximum power of 130 hp which is revolving at 6,600 rotations per minute and peak torque of 155 Nm has the ability to pull the car perfectly. It runs 33 miles per gallon in city which is quite fuel efficient. It is reengineered with new suspension and steering systems.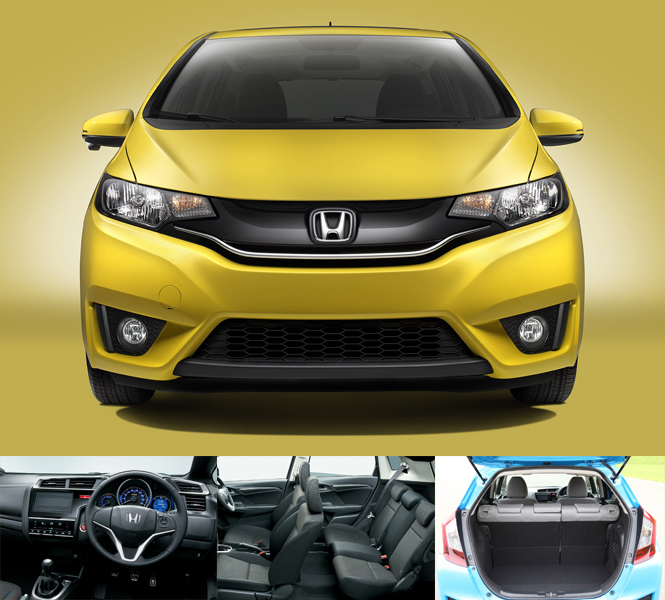 As goes to its interior then, it made some changes by reducing the size. 2015 Honda Fit is 3,955 mm long, 1,702 mm wide and 1,524 mm tall. Height of the car remains unchangeable in the new generation Fit. This car has 2,530 mm wheel base. It comes along with safety features like blind spot, ABS etc. It appears with 16-inch alloy wheels and sharper corners. It may compete with Volkswagen Polo and Ford Fiesta hatchback.