Kawasaki, a Japanese venture had launched its flagship motorcycle ZX-14R motorcycle for the Indian aficionados in September 2013. The motorcycle avails for the Indian market by CBU from Japan.The automaker claimed the power output of 200hp at the launch of the motorcycle. However, ZX-14R has returned more power than the claimed figure in the EPA (Environment Protection Agency) tests. As per the report of the International press, ZX-14R manage to reach 210hp power output.
On the contrary, the new 2016 ZX-14R has been noted 199.9hp in the EPA tests. The downfall of 10hp power from the claimed power of the 2013 model is due to the use of new version engine of the same displacement with a three-way catalyst in place of 'oxidizing' catalyst converter, that also reduces carbon monoxide emissions.
Read Also: Kawasaki To Introduce ABS in Versys 650 For Indian Lineup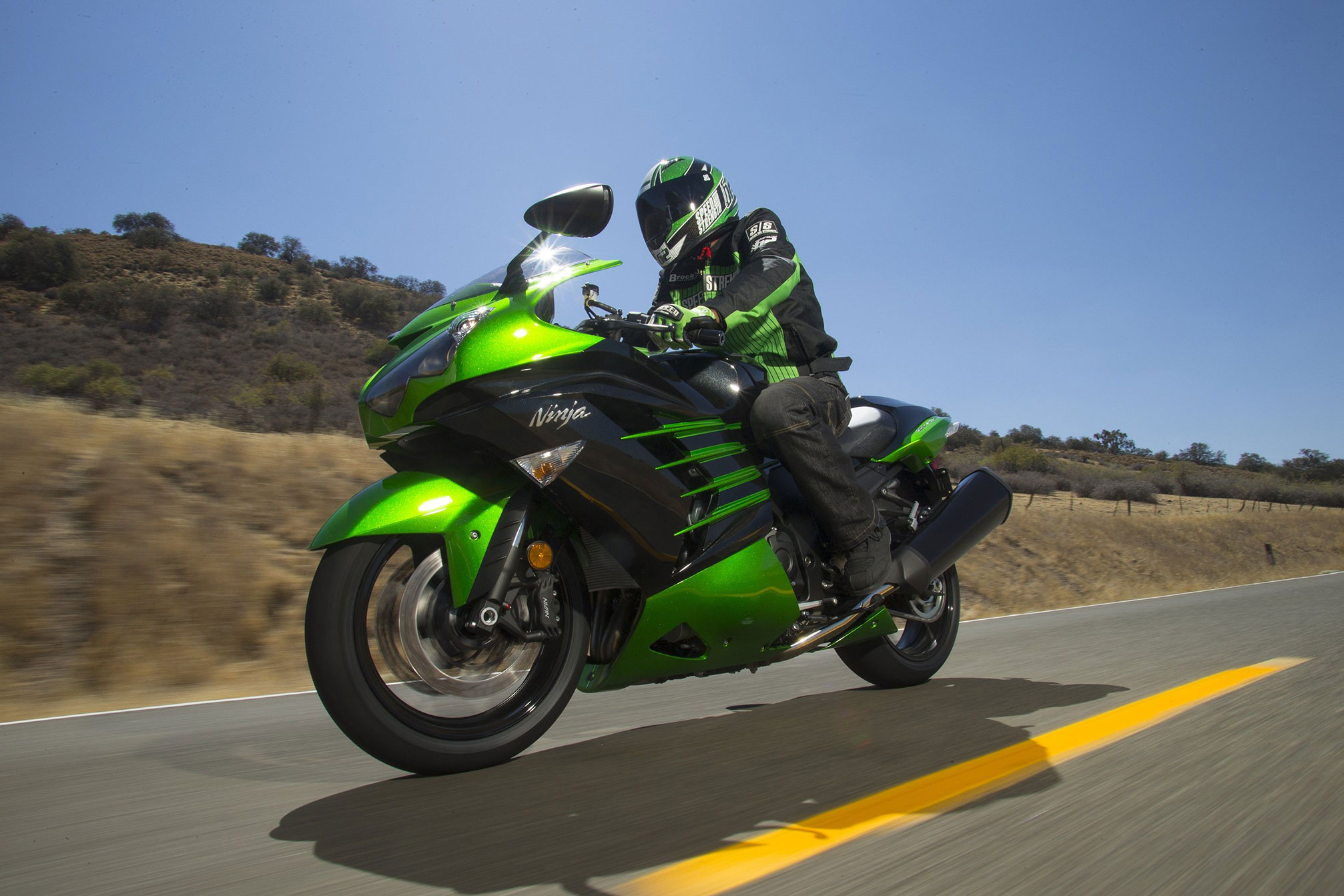 2016 ZX-14R's U.S. Version has gone through the EPA test and European version can undergo in the future to meet the Euro 6 emission norms. The new ZX-14R motorcycle retains the same technical specifications as 2013 ZX-14R, in line four cylinder, liquid cooled engine with engine displacement of 1441cc. The engine is coupled to a six-speed transmission and is tuned to deliver the power of 199.9hp @ 10,000 RPM (EPA test result) and torque of 162.5 Nm @ 10,000 RPM.
Other prominent features of this beast are Kawasaki Intelligent ABS(KIBS), S-KRTC (Sport-Kawasaki Traction Control) system, and adjustable foot-pegs. The three throttle modes- Full, Middle and Low throttle to select as per the rider need. Beside these inverted cartridge front forks and Bottom-link Uni-Track shock at the rear wheel offers safety for the rider. A digital instrument panel lighted by LED backlight that adjust its brightness according to the weather situation. Mentioned features not only provides dynamic riding, but also enhances the performance.
The motorcycle is only available at the Kawasaki dealership in Wakedewadi, Pune. 2016 Kawasaki ZX-14R can also expect power reduction in Indian market.