Lethal Bugatti Chiron has just been unchained among the bunch of its rivals at the Goodwood Festival of Speed. But now, the beast is coming to have vengeance with its combatant on the open battle field. I must say that it will kill all its antagonists with its loaded armour and exuberant power. As the heir to the Veyron, it first came before the mob at the concluded Geneva Show earlier and reportedly ready to leave its skid mark on the roads in January 2017.

According to some supportive media channels, the automaker is also planning to set another world record of highest speed with its Chiron. If the media reports turn out to be true then it will beat its own siblings Veyron that has a record of 268 mph.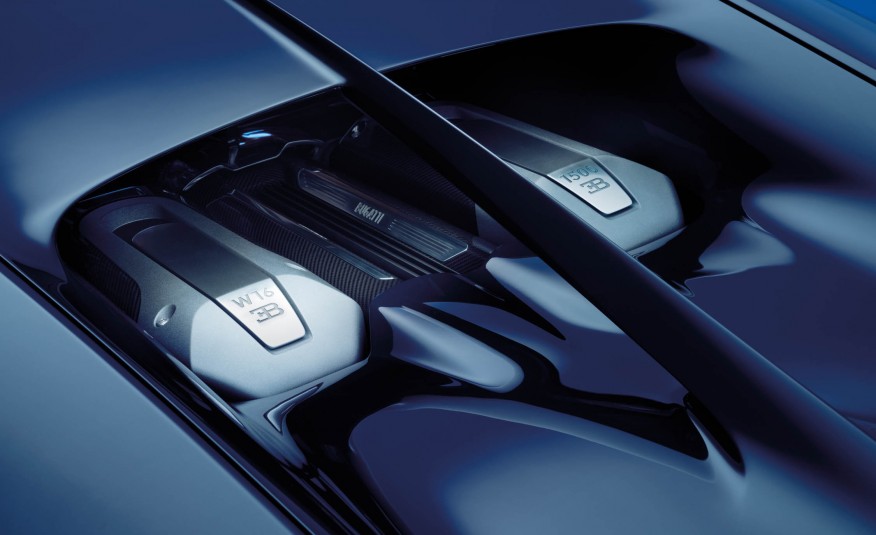 Also recommended: Top Most Supercars and Hypercars in the World
In order to make this possible, the Chiron will be powered by a new 8.0-litre, 16 cylinder W configuration in mill, quad turbocharged engine that makes 1479 Bhp of power and 1600 Nm of torque. Sprints 0-100 km/h in less than 2.5 seconds and also has an electronically limited speed of 261 mph.
You may also read: Bugatti Chiron Unwrapped at 2016 Geneva Motor Show
As the Bugatti is already renowned for its designing excellence and with this new supercar, the company proves that how much efforts they have made and the sleepless nights they have spent to create this beauty. Well, it's too early to talk about its design and features for the company, but some rendered images and its prototypes had acquainted us with its outlines and attributes.

On the mechanical front, it has been featured with hexagonal grille, four-piece headlights, large air intakes, V-shaped hoods and a tradition Bugatti logo at the centre of the face. The rear profile has been furnished with three piece intake diffuser, a sleek red strip and LED tail lights.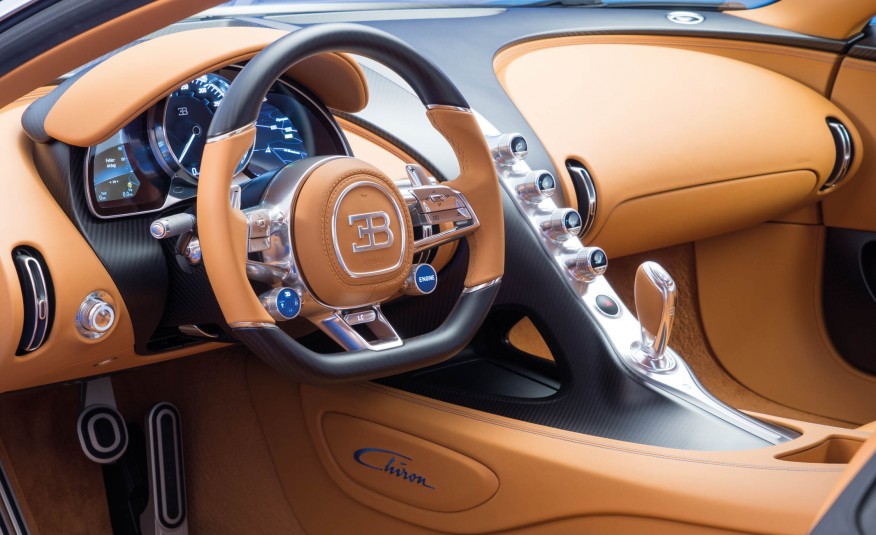 You may also like: Rolls Royce 'Black Badge Models' to be Launched Soon in India
As you can see in the picture, the car is just an epitome of the elegance and sportiness. The perfect use of elements like leather, aluminium and carbon fibre can also be noticed by the picture. Moreover, it flaunts some features like Chiron stitched bucket seats, an infotainment system and many others.
Till the date, Bugatti hasn't revealed about its launch date and has not revealed its price details yet. However, it is believed that the new supercar will run down the buyers with around 2.4 Million Euros.

Get latest and updated information about automobiles on our Google Plus Community Speed Gears.