Taking the GT-spirit on a higher notch, the giant American automaker, Ford has introduced the new 2018 facelift model of its Grand Touring sports car, Mustang GT. The facelift update receives many new changes including from improved driving quality to the styling clues. The 2018 Mustang also adds three new exterior body colours to the line-up. This year would be a bit early to see the facelift Mustang on roads, though we can expect it by early 2018.
What's new on the 2018 Ford Mustang? Simply, a lot then we can expect from a facelift version!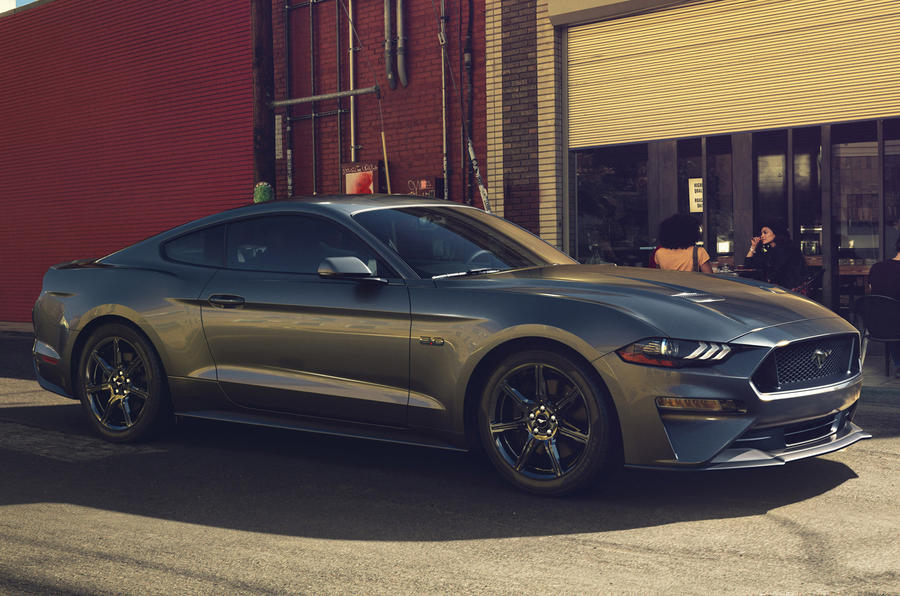 The highlight of the updated model is a new transmission, now the car is paired with a new 10-speed automatic gearbox instead of the 6-speed from the current generation. This new gearbox will be featured in both the 5.0-litre V8 and the 2.3-litre Ecoboost motors. With this new transmission, the carmaker claims an improved shift timing compare to the outgoing model, and different settings for the three driving modes. Moreover, it is also operable with the paddle-shifters as well.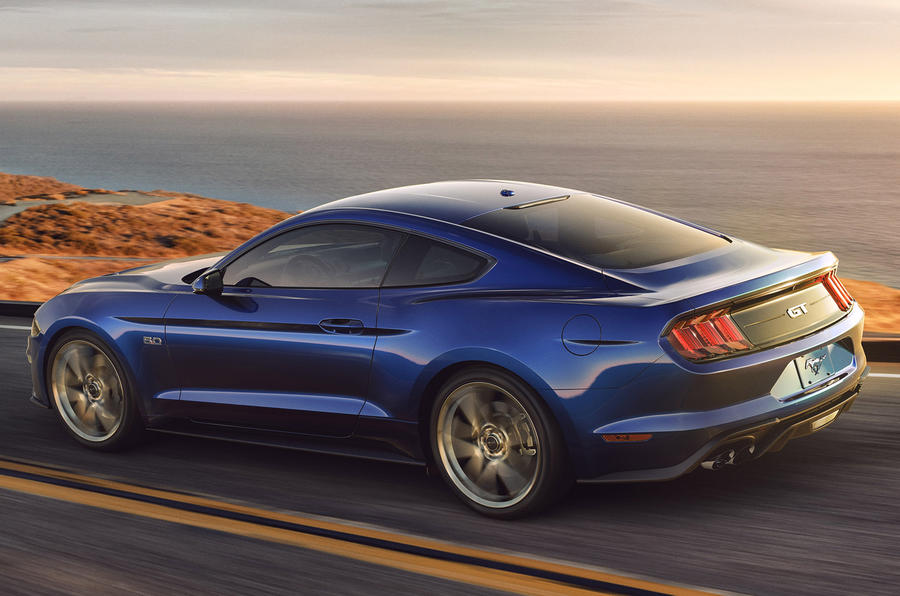 On the outside, the new Mustang gets revised front and rear styling for the enhancing aerodynamic qualities of the car, Ford says. Apart from three new paint schemes, the sports beast features new eyes, the all new LED headlamp cluster. Inside the cabin, a new digital dashboard replaces the regular round dials from the ongoing Mustang. These same functions have also been showcased earlier on the GT Supercar, with the kind of similar personalisation tweaks on the Mustang.
For an improved driving comfort, Ford has also retuned the shock absorbers and also added a new cross-axis joint and upgraded the stabiliser bars. All theses updates will further help in improving handling of the car. There is also an optional Mustang Performance Package and the buyers who pick it, will now get Ford's ManageRide adaptive damper.
Technology-wise 2018 Ford Mustang GT is now blessed with pre-collision systems and pedestrian sensors. The car is also smart enough to store the preferred driving settings in its computer system memory that can also save the steering and suspension tweaks.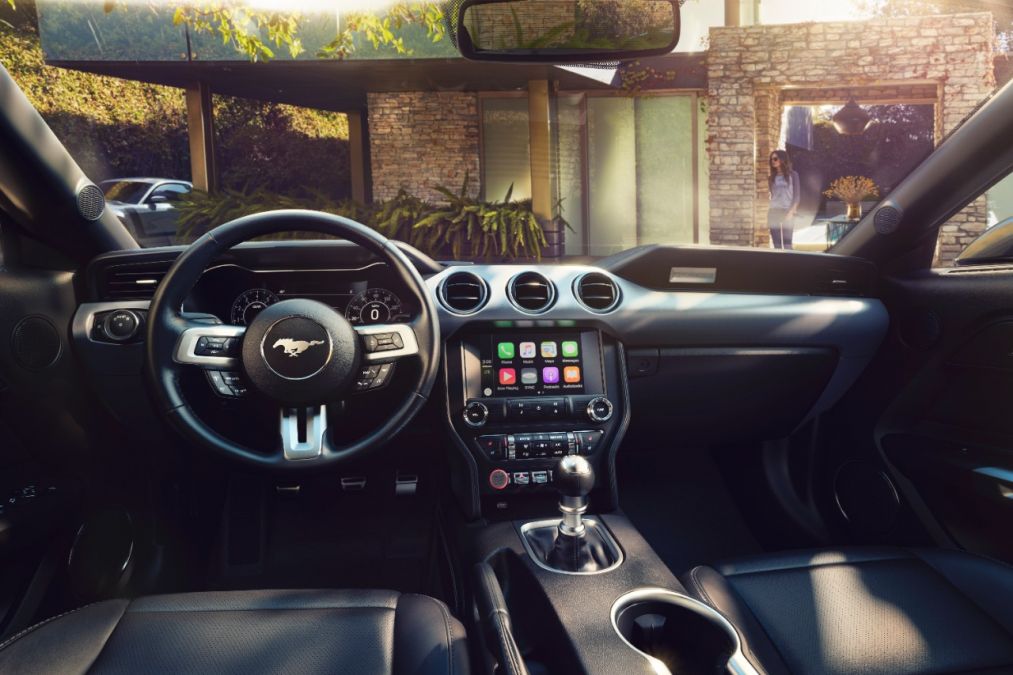 Moreover, the 5.0-litre V8 engine is also received several updates to perform better with the higher power output. The carmaker also claims an improved fuel mileage and increased torque from the tweaked 6-speed manual transmission.
Ford isn't finished yet! Now you can connect your 2018 Mustang with your smartphone via a FordPass smartphone application. The app enables the owner to lock, unlock, find and even start the car with just one click on the smartphone.
Get latest and updated information about automobiles on our Google Plus Community Speed Gears.