When you can not even imagine that how the luxury car would look in the future, meanwhile the Rolls Royce has showcased its Vision Next 100 (Codenamed as 103EX) concept to give an idea of what could be the future of luxury cars. This future concept car by Rolls Royce was introduced yesterday at the Roundhouse in North London while celebrating owner BMW's centenary.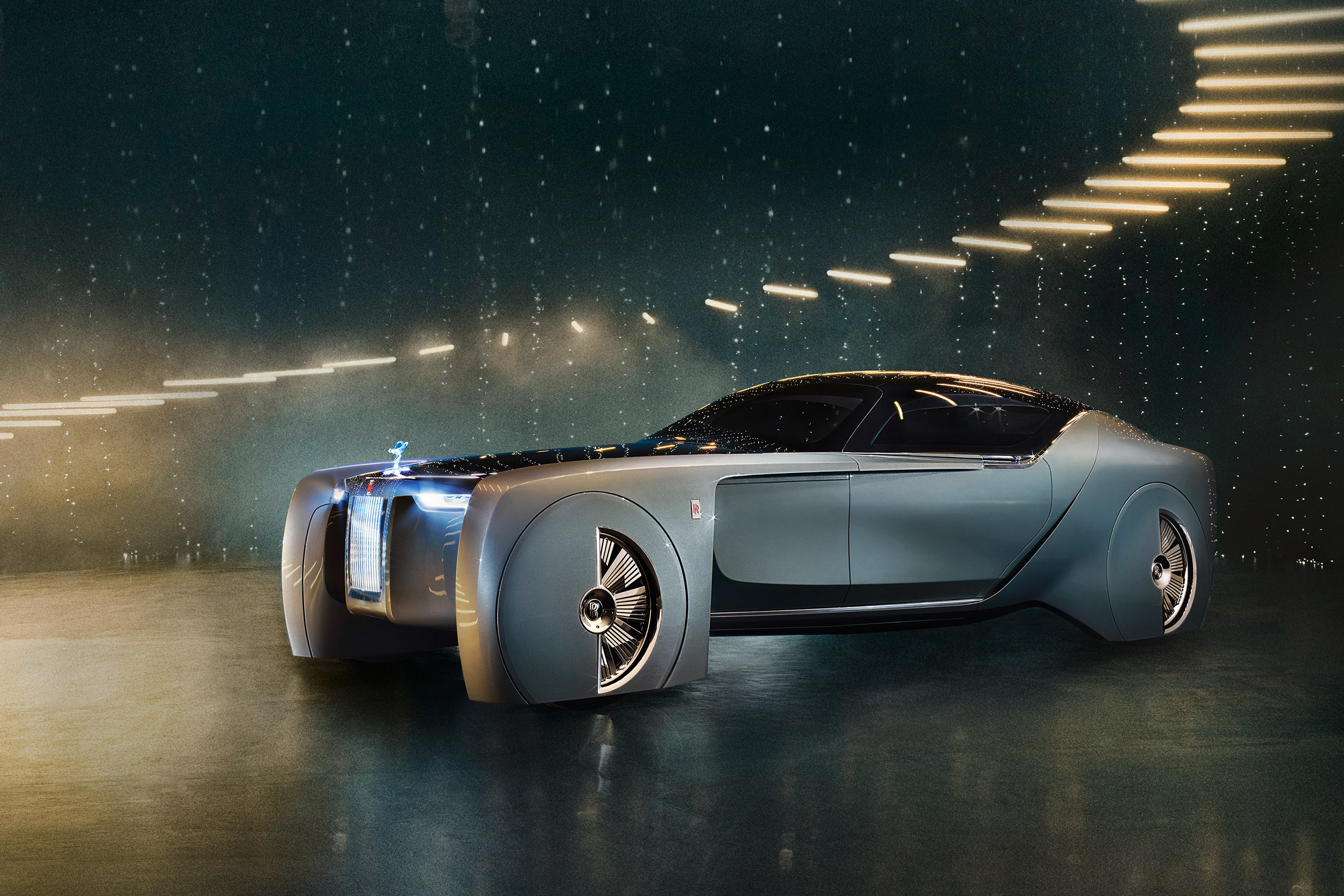 The aim of showcasing of concept vehicles is to take a step ahead towards the future, but the Rolls Royce's concept Vision Next 100, pushed that idea over the next decades. Introduced as the first ever built purely visionary concept in the 112 years history of the brand, the Vision Next 100 is a fully autonomous vehicle which gives the feeling of running luxury living room to its occupants.
You can also read: Rolls Royce Cars in India.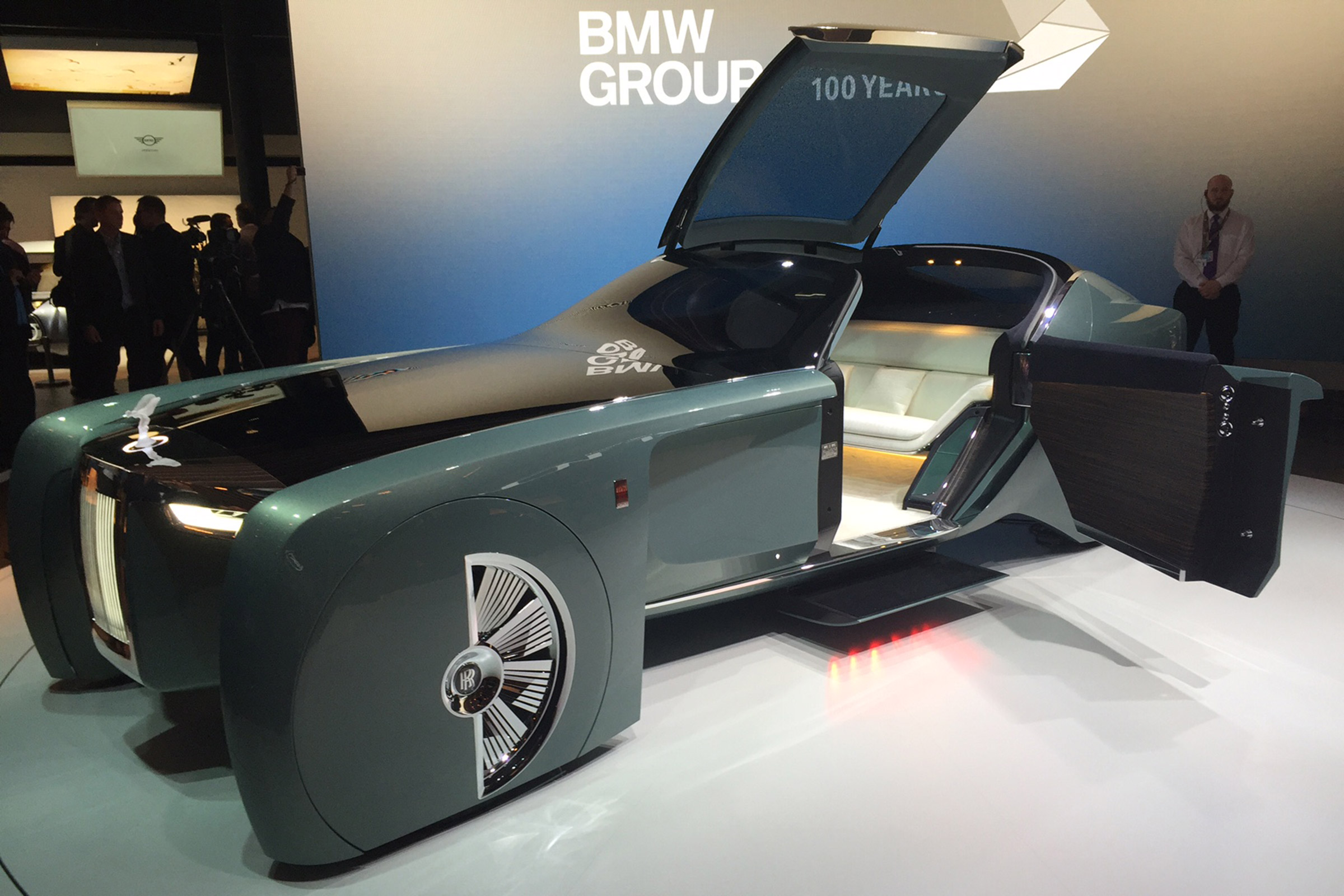 Let's take a look inside this future car, designed to run without the need of a driver, the Vision Next 100 features no steering wheel, dashboard or any such thing for a passenger to take control. More specifically, the Rolls Royce is foreseeing a world where autonomous vehicles are typical.
What's More inside the cabin? The future concept features a seating arrangement of two, possibly three adults on a silk-coated sofa and an ultra soft carpet. In front of the seat, an OLED display to provide you the entire details about your journey, also you can catch something entertaining.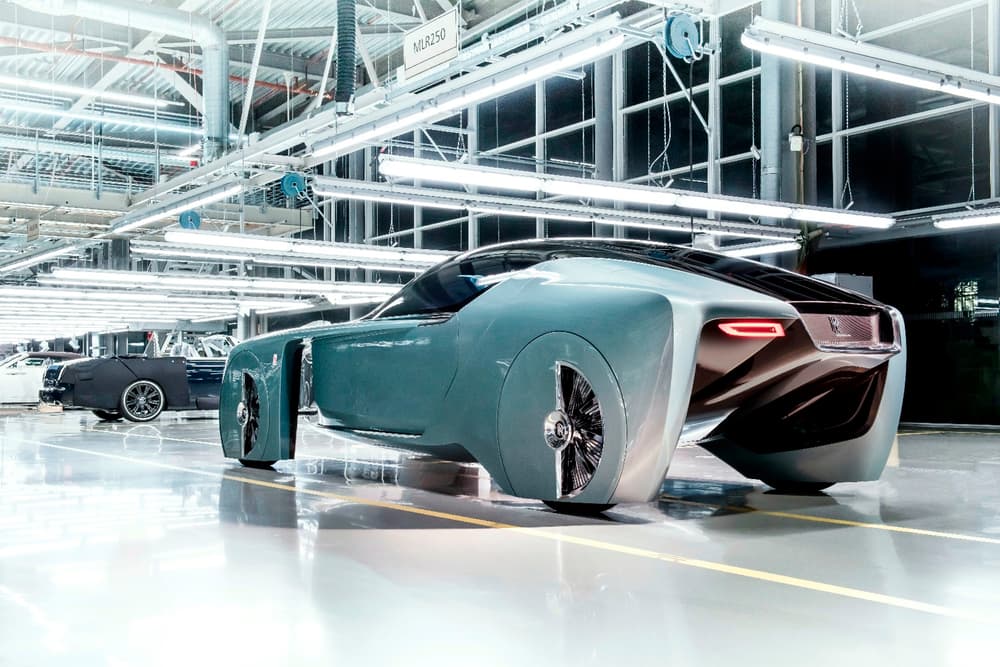 What's Power this future car? Instead of the behemoth V12 which powers the current generation Rolls Royce, the Vision Next 100 is powered by two 250 kw electric motors, one is mounted inboard between the front wheels and the other is between the rear wheels. The car features a zero-emission powertrain.
Coming to its exteriors, based on an advanced lightweight platform, the body of this future luxury car is made of with the combination of metals and an all-dark glass top. The 28-inch all four wheels are hand-made with the 65 separate piece of aluminum.
There might be the least thing on this future car that is not automated, most of it is operated by brand's voice assistance Eleanor (Just like Siri in iPhone). On a single command, the Eleanor would be able to explore the Vision Next 100.
Get latest and updated information about automobiles on our Google Plus Community Speed Gears.