The Yamaha is among the great innovators of the era. The INTERMOT festival has produced a huge band of performers and this has also included a three wheel motorbike in the concept form. The concept is named as Yamaha Gen 01 Concept and it could help the company to bring the successor of the Tricity motorbike already running in the European market.
The concept showcased at the event was an "on and off crossover". As the name suggests and officials claim, this bike will handle on the road and off road surfaces efficiently and will serve the fun purpose of both as well. The endure bikes and the sports bike segment has already lifted the company's dignity in the global taste. This new concept will tow the same further to the benchmark spot creating a wide range of scope for its category. Yamaha says that the Gen01 can switch between the modes with just flick of the mode. The bike will change the rigidity and stiffness as per the rider's demand.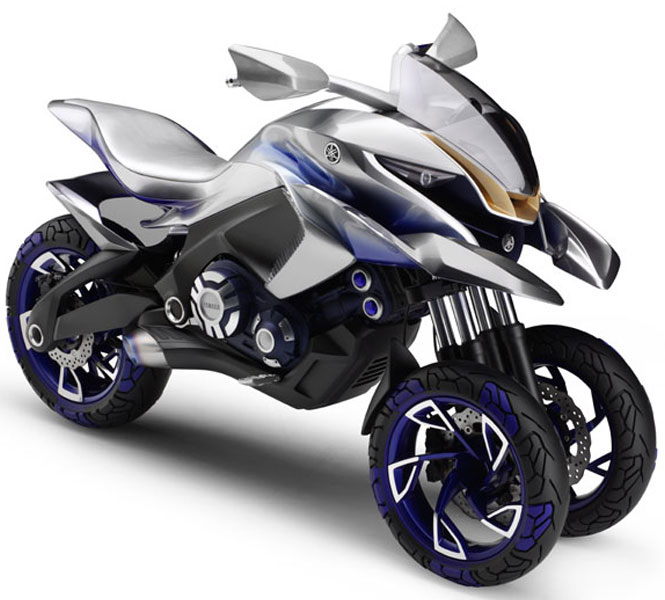 The already flashed triple wheel motorbike Yamaha Tricity for EICMA is also a remarkable product, but the INTERMOT showcased concept boasts an aggressive look with the arrangement of two small wheels at the front while the rear rests over a broad and bigger one wrapped around the alloy wheels.
The world is currently getting served with three wheel bikes from Piaggio as well named MP3, which houses a bulky 500cc engine manufactured in their own hub. The Tricity from Yamaha is placed over a 125cc engine, so we can estimate the upcoming model to be housing the gap, while there could be a bulky engine as well. Let's remain struck here for more to happen with the concept.