The four-wheel machine which is capable of hitting more than 400 kmph will be soon on the track! Yeah, that seems possible when two perfectionists of their respective arena from the racing history come together to build an extraordinary hypercar.
Back in July this year, Aston Martin along with the Red Bull Formula 1 racing team glimpsed their under development hypercar which is named 'AM-RB 001'. The hyper beast will be capable of hitting the track with the top speed 402 kmph, the manufacturers claim.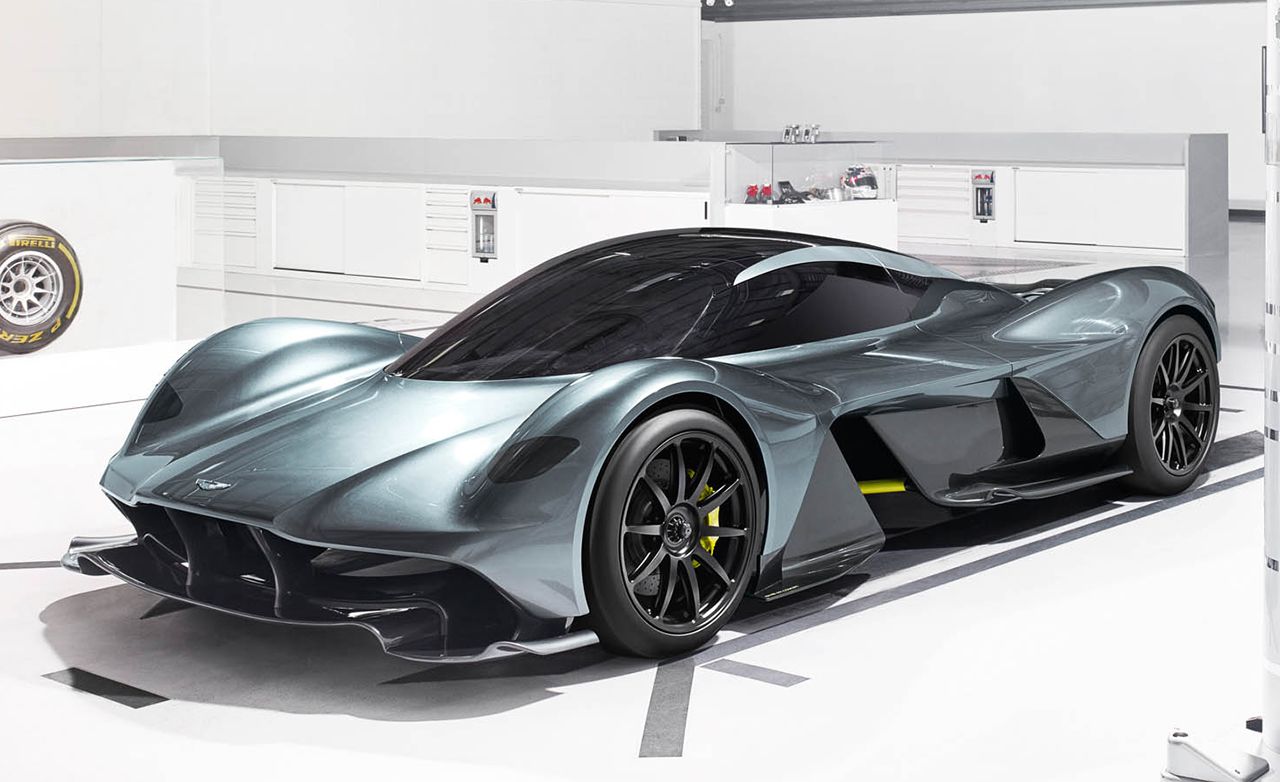 However, on the technical specs of the car, the team is playing cards close to its chest, only a thin details have been come out so far. The speedy will get all the required power from a mid-mounted naturally aspirated V12 engine. More details about the motor, i.e., volume, power and torque output have not been released yet, however, it has 1:1 power to weight ratio means there will be a power output of 1 bhp against the 1 kilogrammes of the vehicle weight.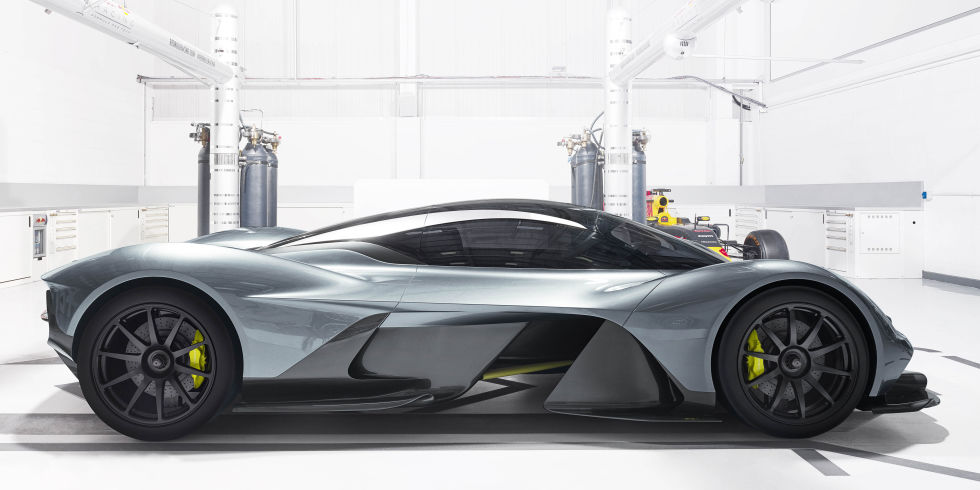 Let's thank men behind the creation of this hyper beast 4-wheel machine, without their combined efforts it wouldn't be possible, and they are Adrian Newey (Red Bull Racing's Chief Technical Officer), Marek Reichman (Chief Creative Officer and studio head at Aston Martin) and David King (VP and Chief Special Operations Officer).
Recently in an interview with Australian publication Motoring, Marek Reichman, Chief Creative Officer and Design Director, Aston Martin, revealed that the AM-RB 001 will offer a top-speed of 402 kmph.
Giving hints on the engine size, he further added that it will be displaced between 6.0-litre to 7.0-litre and rev to 9,500 rpm. And it will feature a single-clutch sequential transmission which will be developed by Xtrac, that provides gearbox for the Aston Martin's racing cars.
The AM-RB 001 will be built at company's Gaydon-based facility which is constructed for the Aston Martin's hypercar, One-77. The production will be run for the limited number of units and that will be just 150. The interesting thing about the car is that the makers have already received orders that are four times to its limited numbers. Deliveries for the hypercar will take place in 2018.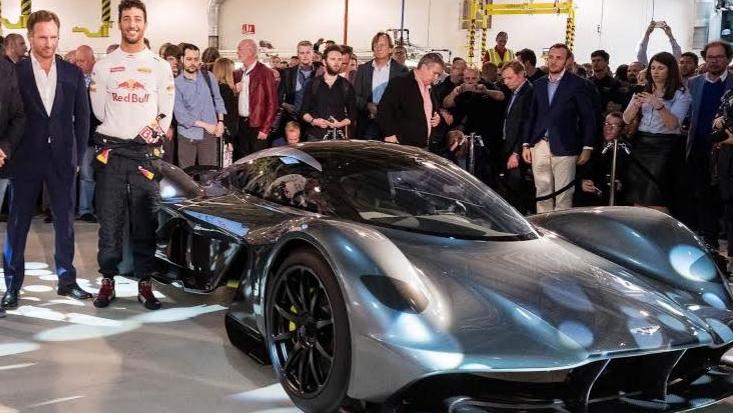 Debriefing the project AM-RB 001 back in July, Adrian Newey, Red Bull Racing's Chief Technical Officer, said, "I've long harboured the desire to design a road car. The formation of Red Bull Advanced Technologies brought me a step closer to realising that ambition, but I believed we should work with an automotive manufacturer. Aston Martin was at the top of my list. The synergy between Red Bull Racing and Aston Martin is clear. I knew RedBull Racing had the ability to handle the pure performance aspects, but Aston Martin's experience of making beautiful, fast and comfortable GT cars is of great benefit to the project. I've always been adamant that the AM-RB 001 should be a true road car that's also capable of extreme performance on the track, and this means it really has to be a car of two characters. That's the secret we're trying to put into this car - the technology that allows it to be docile and comfortable, but with immense outright capabilities".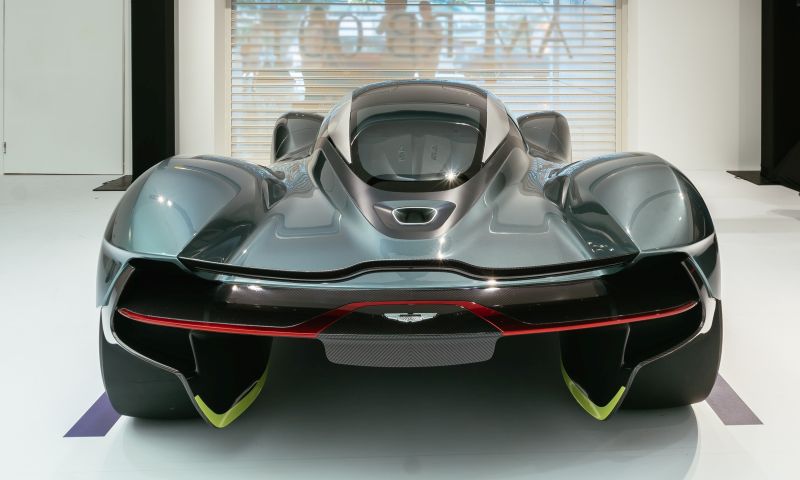 Marek Reichman, Aston Martin's Chief Creative Officer also described the car, he said, "Working so closely alongside Adrian and an organisation like Red Bull Racing is a fabulous experience. By definition, the objectives we've set for the car ensures there has never been an Aston Martin - or any car, actually - quite like the AM-RB 001. The shared challenge has been finding that magical tipping point where we achieve the most efficient engineering solutions and the most beautiful styling solutions without any compromises. My personal challenge has been expressing the AM-RB 001's extraordinary performance and the unique way in which it delivers that performance. Its style reflects its revolutionary nature while possessing the form and beauty that makes it unmistakably an Aston Martin."
Get latest and updated information about automobiles on our Google Plus Community Speed Gears.