Audi has given birth to its all new A8L. The launching ceremony was organized in Dubai where company announced the prices for India as well. The new car is a well balance of power and technology. Germans are always concerned about the build and rigidity. The Audi A8L is priced Rs. 1.12 Crores for India ex-showroom Mumbai. This facelifted version of the car can be purchases at any of the Audi outlets in India.
The strength to the engine is provided by a 4.0 liter V8 Petrol engine Bi-Turbo TFSI engine which produces 435 BHP of power with 600Nm of torque. Other engines which are powering the A8L are diesel unit, out of which first one is a 3.0 liter V6 diesel unit producing 258 BHP of power with 580 Nm of torque. The second diesel engine is a 4.2 liter unit which producing 385 BHP with 850 Nm of torque.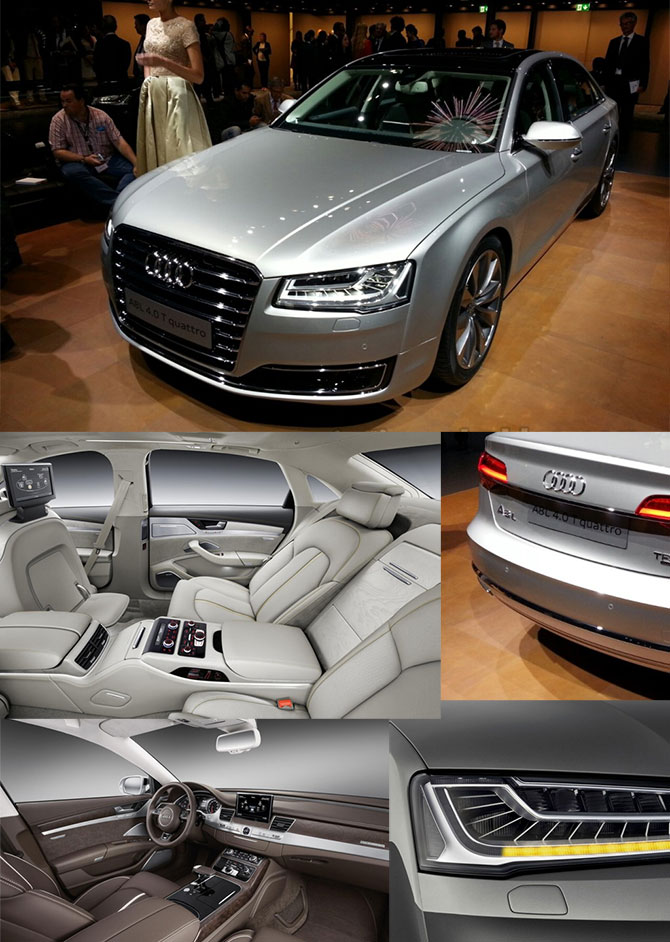 Audi's quarto system is a 4 wheel drive system which delivers power to all wheels of the car using an 8 speed automatic transmission. Audi A8L will arrive to India in the CBU or completely built unit. This car will be available in a wide choice of 111 colors, 12 wooden inner garnishes, 27 options for customization, 23 leather colors, matrix LED headlights etc.
Audi A8L is available in India at Rs.11,143,000 (ex-Showroom, Maharashtra) and Rs.11,295,000 (ex-Showroom, New Delhi).