With just two letters for a BMW coupe, the M2 is rightly termed as the purest and the smallest 'M Car'. Encased in the 2-series coupe shell, the M2 has a shorter wheelbase and sits on bespoke tires. BMW India will launch the M2 in the upcoming months in an all-new 'Competition' package that promises a wide plethora of performance and style upgrades. Reportedly, the M2 will cost around ₹ 85 lakh mark (ex-showroom) without options. Price for a highly specced option will in all likelihood cross the ₹ 1 Crore mark. In its segment, the BMW M2 will lock horns with the likes of Porsche 718 Cayman and the soon to be launched Audi TT RS. However, unlike the Porsche, which is mid-engined, the M2 is front engined offering more boot space to Indian buyers.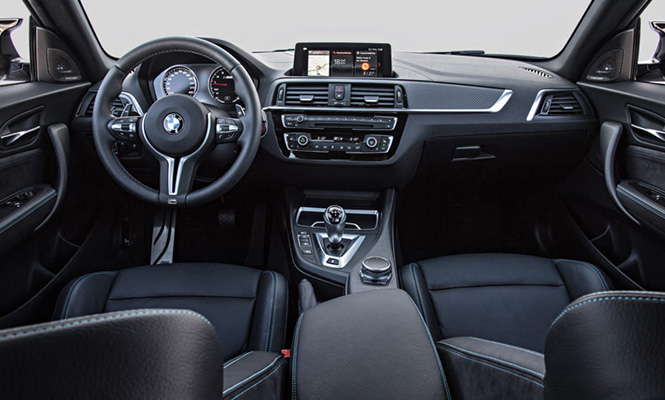 The BMW M2 gets widened by 80mm to fit in the suspension of the M3 and M4. Under the hood, the 3-liter engine borrows pistons from the M3 but boasts of a new induction system. Further, the remodeled cooling and oil system makes the engine well equipped for high g and thermal stress. The twin-turbocharged engine can churn out 405 bhp of peak power and 550 Nm of peak torque. Indian Buyers will have to for the time being settle for 7-speed dual clutch automatic. In near future, the German Automaker may fit in the much desired 6-speed manual. Thye M2 can roar from 0-100 kmph in 4.2-second and also cloak an electronically top speed of 250 kmph. Further, there are still clouds of uncertainty as far as the M Driver's Package which raises the top speed to 280 kph is concerned.
The M2 will make its debut in five color variants in addition to the standard interior trim option in all black. The M2 will sport the standard M-Sport 5-spoke wheel. However, buyers can also opt for an optional 19-inch competition wheel. In addition to the wheels, buyers can also choose between the standard seats or optional cool M-sport leather seats. Other optional features include Apple CarPlay, premium Harman Kardon audio system, BMW Apps and inbuilt navigation.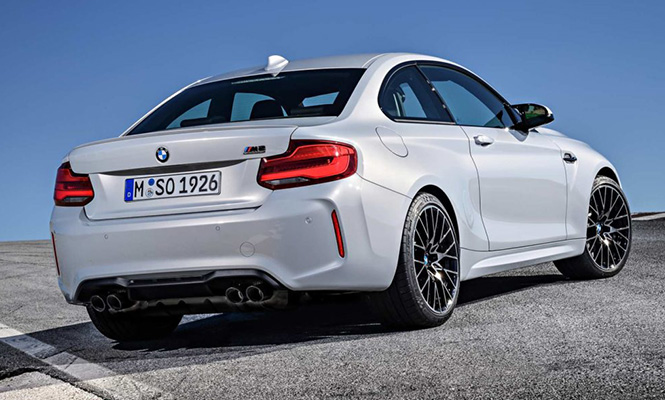 In addition to the features available as standard, buyers can opt for a whole lot of premium carbon fiber built options on offer as the 'M Performance Parts'. These range of cool offerings include BMW M Brake Package, an optional carbon fiber roof, larger carbon fiber rear spoiler, carbon fiber rear diffuser, carbon fiber side skirts, carbon fiber exhaust tips and even a carbon fiber boot-lid. In addition to the standard full-sized spare wheel, Buyers can adorn the M2 sports coupe with 9-inch forged wheels.