BMW Motorrad, on Friday, exhibited its concept vehicle that is focused on zero emissions and future mobility – the Concept Link, at the Concorso d'Eleganza Villa d'Este 2017. The scooter is inspired from the BMW Motorrad Vision Next 100 and designed to provide urban mobility with digital connectivity on two wheels.

Built on an aluminum structure, the scooter gets a low-slung body language, which is good also for short height riders. The Concept Link features a two LED front lights, a lengthwise adjustable seat, covered wheels at both wheels, twin C-shaped rear tail-lamps, etc. In terms of propelling mechanism, the scooter gets an E-drive system for fulfilling brands zero emission target and a reverse gear aid is also there for easy parking in the tight city spaces.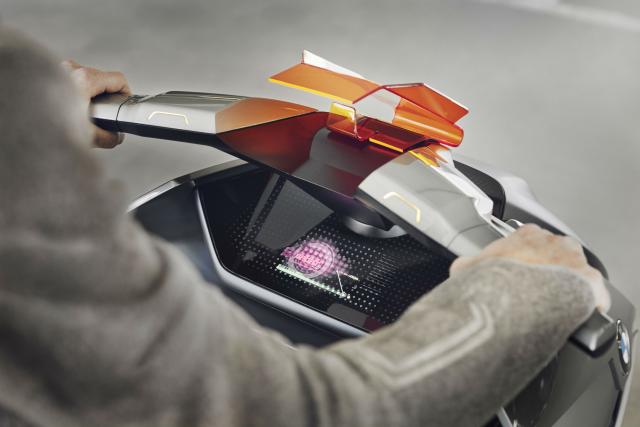 At the connectivity front, the Concept Link is blessed with an interface which can be easily made the connection with the rider's calendar to access his next destinations. It can suggest you the fastest or the most relevant route as per your preference and also allows to select music accordingly. In addition to that, the necessary information such as the speed, navigation and battery level will be displayed in rider's field of vision on the windshield. A secondary display is also there on the surface between the handlebars.

The Concept link gets an under seat storage space which can be maneuver with an arm movement of the jacket. The company also provides different customization options to select windshields and the side panels as per your choice. Actually, the side panels don't thoroughly cover the side section of the scooter until the rear end; instead, they can expand across the scooter's side to cover that section like little wings. While, the technical components like drive unit, spring strut, and tooth belt, cooling ribs and single-sided swingarm remain exposed, for enhancing the aerodynamic air flow. Full fledged with cutting edge technologies, the scooter also offers a water-repellent jacket which also has shoulder and elbow protectors so it's actually helpful for the rider.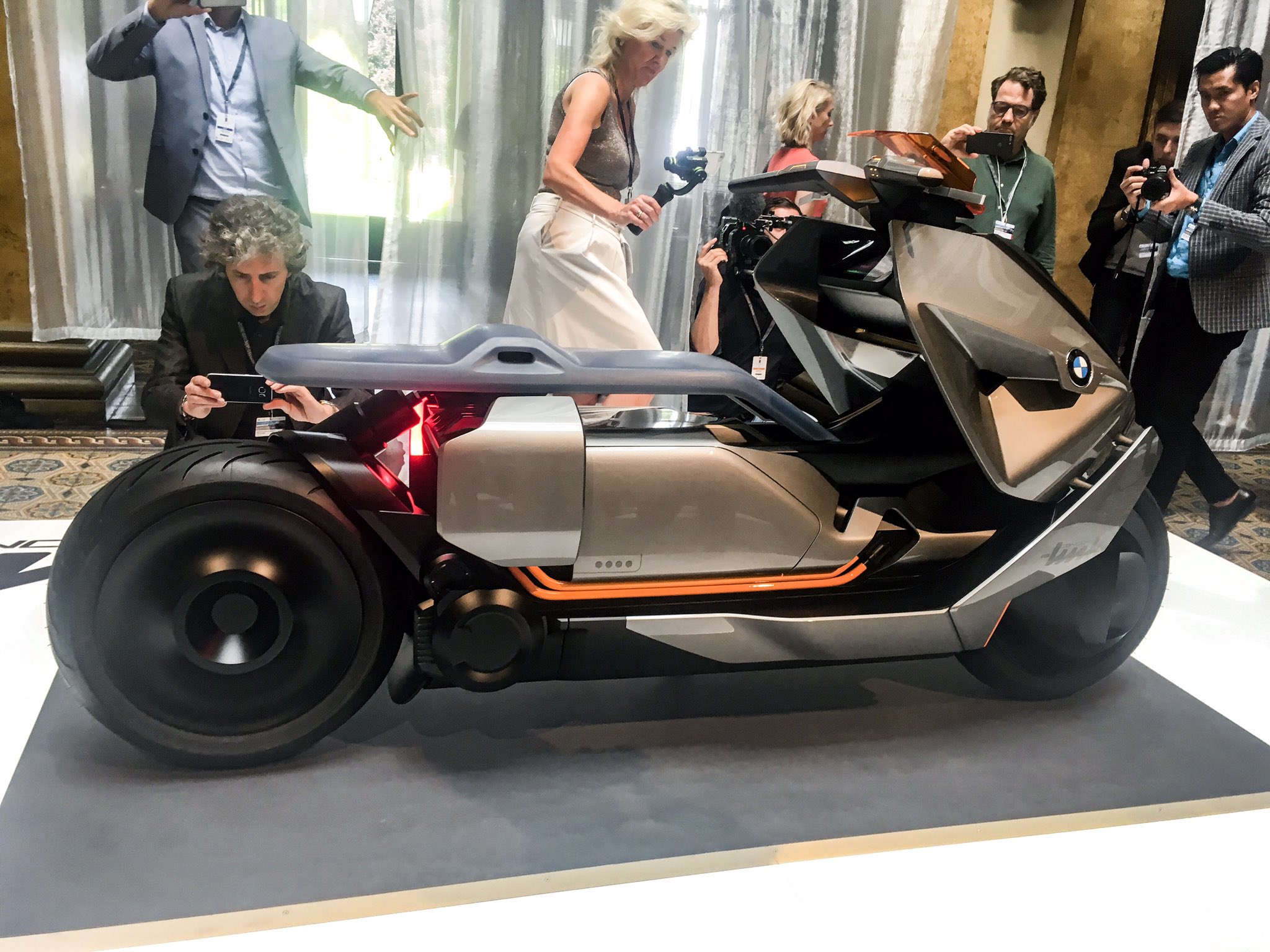 Edgar Heinrich, Head of Design of BMW Motorrad, said, "The BMW Motorrad Concept Link stands for a new understanding of urban mobility. It links the digital and analog world and places the focus on the rider and his mobility needs. In the way it links functionality and digitalisation it performs both as a means of transport as well as a communication device. For me the BMW Motorrad Concept Link, with its timeless and reduced style, is more than a concept – it is rather a symbol of a new era."

The Concept Link is BMW's vision to provide an emission-free and stylish yet practical personal mobility devices. Currently, it is not clear that the scooter will hit the production line or not, the future will answer. But honestly, the Concept Link is one of the best concept scooters ever showcased.