Italy is never far from lavishly designed motorcycles and their high-end technical features. Currently, the Italians are busy in feasting their eyes with the showcased motorcycles in the ongoing motorcycle event, Motor Bike Expo, 2015. The Motor Bike Expo, 2015 pulls up the curtains on 23rd January and continues till 25th January, 2015. The motorcycle event held in Verona, Italy. And, the Italian motorcycle manufacturer has become successful another time to drag the crowd's attention towards its motorcycles. At the event, the Ducati has announced three customized Ducati Scramblers, which works as pure eye-candy.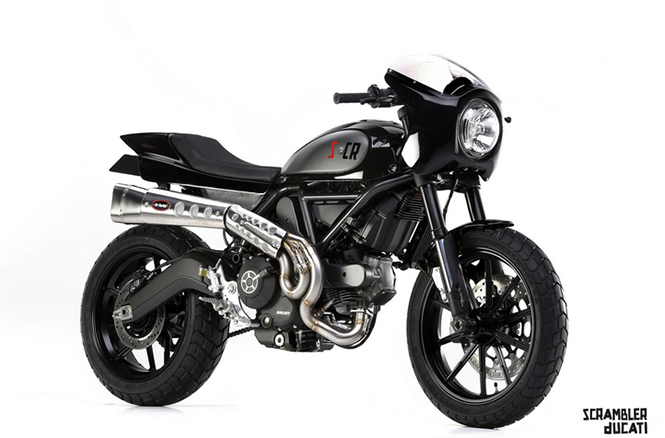 The three showcased customized Ducati Scramblers are designed by Deux Ex Machina, Officine Mermaid and Mr. Martini. These three newly designed Scramblers will be making its appearance in the motorcycle event till 25th January, 2015. Talking about the customized Scramblers, Ducati says, "Interpret one of the versions of the Ducati Scrambler according to their own personal style". The Ducati Scrambler is the newly launched cafe-racer by the Italian motorcycle manufacturing firm. It is offered in four different variants; Full Throttle, Urban Enduro, Icon and Classic.
The Urban Enduro is turned out by Officine Mermaid into an off-road motorcycle, named as Honda Grattan; the Full Throttle was turned into Scratch by Deus Ex Machina and last but not the least, the idea of turning the Classic into a Scrambler Caffe-Racer belongs to Mr. Martini. While, the technical specifications are remained untouched by the custom-makers. All these three motorcycles have come out of the box especially for the Motor Bike Expo, 2015.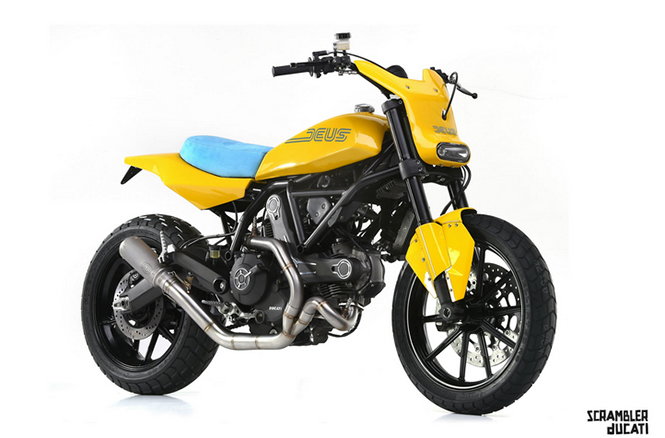 The company version of Ducati Scrambler will be making its appearance in the dealerships by the end of this month. The firm will be offering all the variants over the base model of the cafe-racer. The Ducati Scrambler Icon is the base model carrying a price tag of £6,895 in red color and £6,995 for yellow. Although, the variants of the Ducati Scrambler costs £7,995, as these are pricier as compared to the base model.