Ultimately the day has come and the Chennai based automaker has rolled out the Thunderbird X series that was earlier scheduled to launch on Feb 26. Nevertheless, the brand brought in this new series containing the Thunderbird 350X and the Thunderbird 500X models on the occasion of Holi. The pricing for the models is INR 1.56 lakh and INR 1.98 lakh (ex-showroom, Delhi), respectively.
Here we are going to tell you how the Thunderbird X series is different from its ongoing Thunderbird models. The points which distinguished the Thunderbird and Thunderbird X Series are listed below:
Design: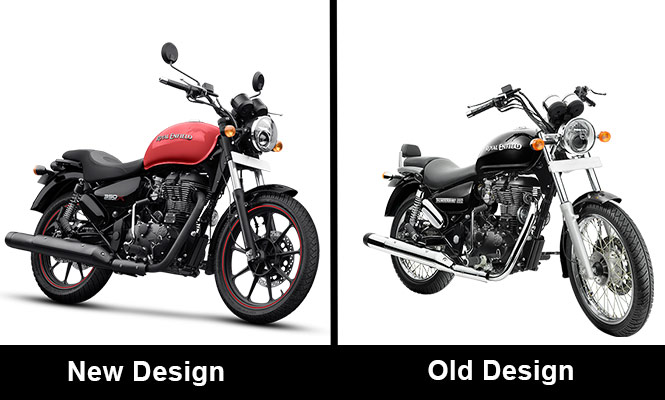 As compared to the Thunderbird, the X series models the 350X and the 500X received an improved and modern silhouette in amalgamation with the brand's classic legacy. Also, It can easily be observed from applied changes on the motorbike as it now features new compact handlebar and seating arrangement along with alloy wheels with tubeless tyres. This new introduction is not only changing the riding stance of the motorcycle but also offering an all-new much sportier appeal to the motorcycle.
Seat: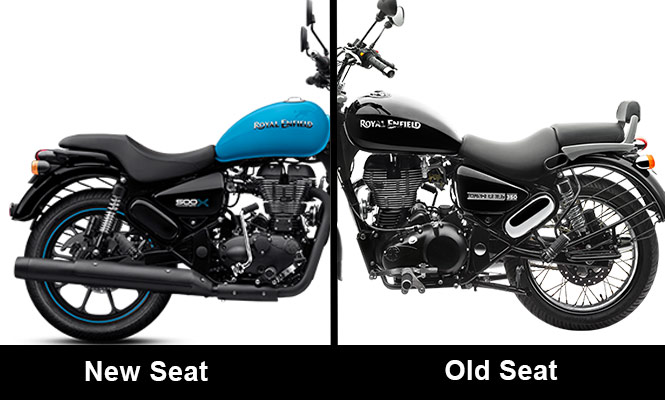 The introduction of an all-new seat, a single-piece unit is one of the major changes in the new Thunderbird X models as against to the split seat of the regular Thunderbird model. The new seat is much fancy and in association with the grab rail next to the pillion seat, which appears much in tune with the rest of the motorcycle.
Tyre and brakes: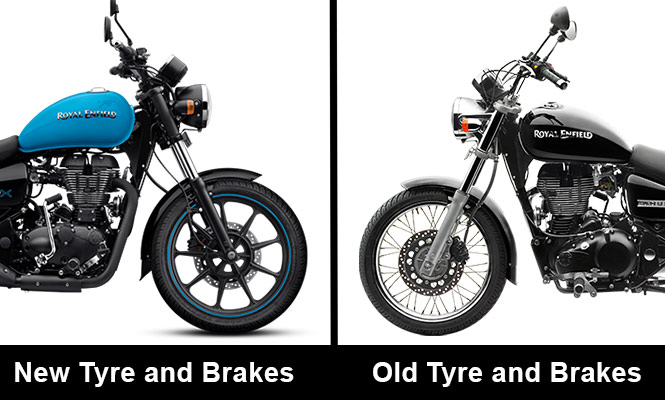 In order to enhance the riding quality, the automaker now brings tubeless tyres over the regular Thunderbird models. The tubeless tyre will end up the issue of sudden air loss in the case of the puncture as compared to the tubed tyres.
Altogether, with the introduction of the rear disc, not only the braking will improve but also the rider will get the confidence of controlling the bike in the less covered distance.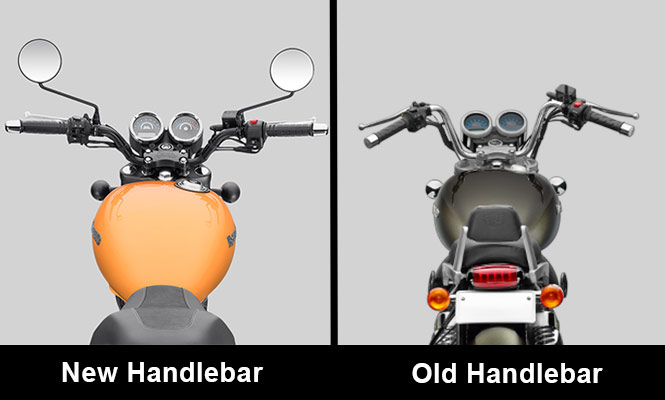 The Thunderbird X series models now come with the compact handlebar. It enhances control over the motorcycle as against to the regular Thunderbird. Meanwhile, the sporty stance gives an appealing look to the onlookers.
Colour and Price: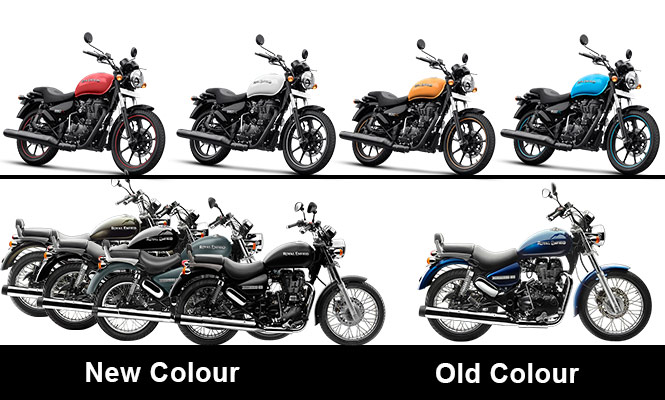 Priced at INR 1.56 lakh and INR 1.98 lakh (ex-showroom, Delhi), respectively, the Thunderbird 350X and the Thunderbird 500X are available in bright colour options of Getaway Orange and Drifter Blue for the former and Whimsical White and Roving Red for the 500X. The blacked out theme on the components such as chassis, engine and suspension are in contrast with above available options. The pricing for the models is premium over the standard Thunderbird with an amount of INR 8k.