Riders and Drivers, be aware if you have a wrong habit of talking on the phone during the ride, Rajasthan High Court has directed the Regional Transport Office to cancel driving licenses of such offenders. As it now has become a punishable offence.
The Jodhpur bench of Rajasthan High Court gave this decision and directed traffic police personnel to caught them red-handed by clicking their photographs. These photographs will be forwarded to the local Regional Transport Office (RTO) for cancellation of driving licence.
As per the stats revealed by World Health Organisation (WHO), talking on mobile phone while driving increases the risk of the accident by four times. Also, another report suggests India as the biggest contributor to global road crash mortality and morbidity figures. In India, every hour around 16 people lost their lives due to accidents. The major reason behind is the distracted driving. That includes talking to co-passengers, adjusting music system and GPS, eating or drinking while riding, etc. However, that distract most and much is talking on mobile phones.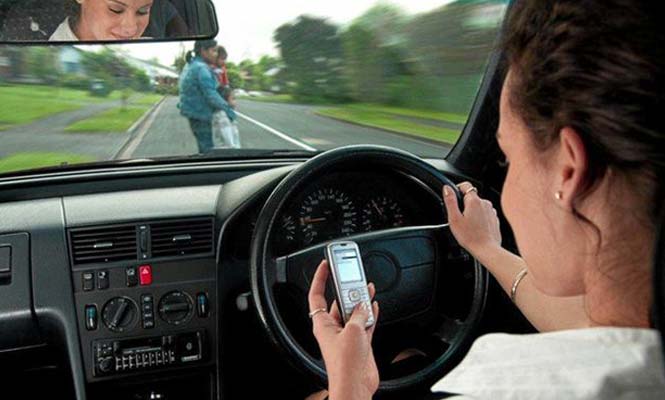 Here we are presenting a survey conducted by TNS India Private Limited across 8 Indian cities. In this survey, a total of 1749 drivers in almost all categories of transports including four wheeler, two wheeler, truck, bus and auto-rickshaw are questioned and what they revealed is:
47% drivers attend calls while driving.
60% too busy to stop at least for a moment to take these calls.
20% faces near miss or meet with an accident while talking on the phone while driving
34% makes sudden braking when taking calls while driving
While talking on mobile phones while driving distracts our visual, manual auditory and cognitive ability, which took our attention off the road for a moment and that definitely makes us meet with any unfortunate incident. The initiative taken by Rajasthan HC is highly appreciable and it could result in the implementation of same in other states. As it will help in bringing down road accidents owing to be on the phone while driving.