Ducati, an Italian performance motorcycles manufacturer, has recently opened a new dealership in Kochi, Kerala with its co-partner EVM Motors. If compared, the brand with other International manufacturers in dealerships network expansion terms in the subcontinent, it comes out as a fast and an unmatchable player.
The dealership which is surrounded by 12,000 square feet in area, is displaying its whole range of motorcycles in Indian lineup along with riding apparels. The showroom has two-floor display for Ducati products. At the same place, the visitor will also get the availability of service center. With the introduction of this new Ducati Kochi outlet, the brand's dealership count reached to six from five, in Delhi, Mumbai, Ahmedabad, Bangalore and Pune cities.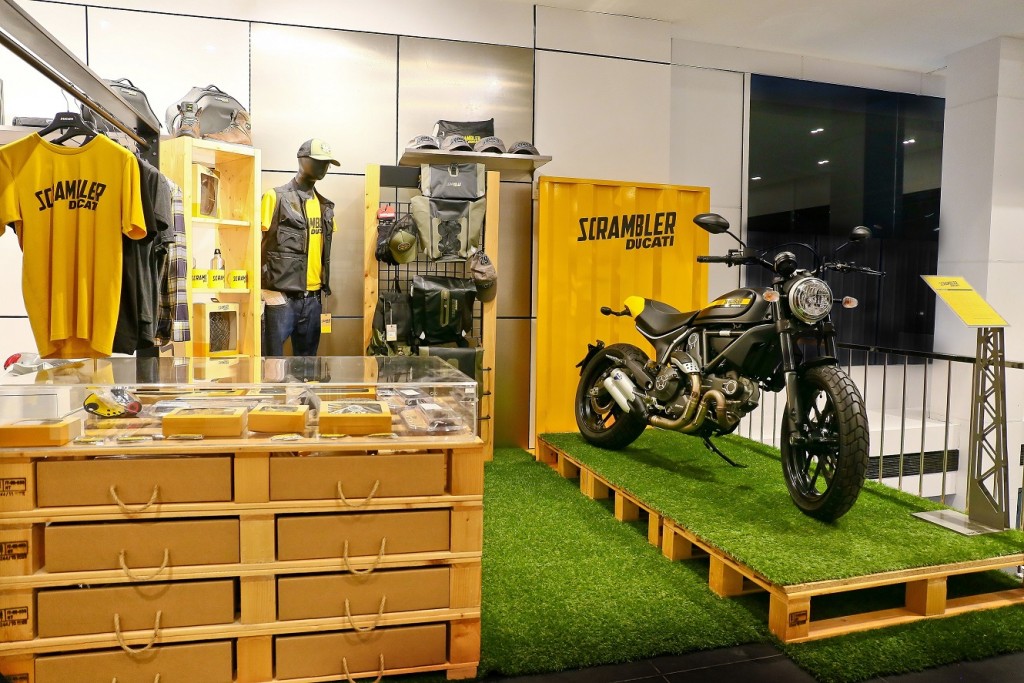 At the inauguration ceremony, Mr. Ravi Avalur, Managing Director, Ducati said,"We believe that our partnership with EVM Motors will enable us to deliver an unparalleled ownership experience to motorcyclists in Kerala."
This new Kochi dealership is dedicated to serving its potential buyers with a team of highly qualified and trained professionals and equipped ultra-modern equipment along help to offer A-Class dealership experience to its customers.
Mr. Ravi Avalur, Managing Director of Ducati India, further stated, "We are very excited to bring the unique experience of Authentic Italian Performance to Kochi. Kerala already has a large number of Ducatisti and we look forward to seeing the community grow. We've seen very promising results in South India over the last two years and the opening of the Kochi dealership is strategically aligned to our goals in the region."
Kochi is Ducati's sixth outlet in India, which at the showcase, will display a range of over 20 models in its Indian product portfolio. The motorcycles range will encompass its complete Scrambler range along with the Naked motorcycles, Super Bikes, Sports Touring, Adventure Enduro and the Cruisers. The dealership will also put Ducati and Scrambler apparel collections and motorcycle's decorative attributes.
The EVM Group, which was founded in 1952 as a small entrepreneurial group, today has become one of the most established networks of different companies. It has witnessed a rapid growth and innovative excellence under the leadership of Sabu Johny, son of E.M. Johny (Chairman, EVM Group). Currently, the brand has a wide range of clientele.
Mr. Sabu Johny, Managing Partner, EVM Motors, said "Ducati is one of the most coveted premium motorcycle brands and we are extremely excited to partner with Ducati in India. I'm looking forward to starting the Desmo Owners Club in Kochi and riding together with the motorcyclist community. Customers in Kochi can expect the same unprecedented levels of service and ownership experience that Ducati delivers around the world."
As per the recent reports, Ducati is going to launch five new motorcycles in India, starting from June-July month this year. The available Ducati range at Koch dealership starts at INR 7,09,000 (ex-showroom Kochi) for the Scrambler Icon model.